The Gathering Place
Free Resources for Cancer Support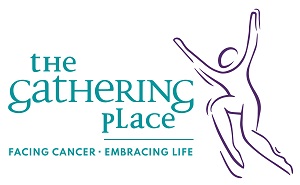 The MetroHealth Cancer Center is pleased to partner with The Gathering Place.
Stop by the Cancer Center's Resource Center, located within the Cancer Center at Main Campus, to learn more about the free cancer support services and programs offered by The Gathering Place for you and your family.
Programs and services include:
Individual & Group Support Services
Children & Family Support Services
Nutrition & Exercise Programs
Regina Brett Wig Salon
Art & Music Programs
Special Programs & Lectures
Medical Librarian & Resource Center
Healing Arts – Massage, Reiki & Reflexology
Legal or Financial Consultation
The Gathering Place staff will be on the MetroHealth Main Campus the following days and times:
Mondays, 1 to 3 p.m. | Thursdays, 10 a.m. to noon
Walk-ins are welcome!
Meet The Gathering Place Team
Eileen Coan, MA, MLS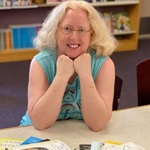 After a decade in the nonprofit mental health field, Eileen obtained a degree in Library Science to address the need for relevant, credible information for people in crisis.
She started the first consumer health cancer library in Cleveland at Fairview Hospital's Moll Center and has been with The Gathering Place since it opened in 2000.
Eileen works to overcome the stereotypes of librarians! She also teaches guided imagery, journaling, and craft activities at The Gathering Place.
Contact Eileen at [email protected] or 216-455-1504.
Mary Fisher-Bornstein, LISW-S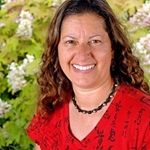 In Mary's 40 years of practice in mental health and oncology social work, she has worked with many people who have been touched by cancer, both as individuals and in groups. Mary served as Director of Mt. Sinai Medical Center's Social Work, Home Health Care and Geriatric Departments.
She has been working with individuals and families and facilitating support groups at The Gathering Place since it opened in 2000. Recently, Mary has been studying many healing art modalities and is a Reiki Master.
Contact Mary at [email protected] or 216-455-1506.
About The Gathering Place
The Gathering Place's mission is to provide a caring community that supports, educates and empowers individuals and families currently coping with the impact of cancer through programs and services provided free of charge. Located in Cleveland, OH,
The Gathering Place reaches individuals wherever they are on their cancer journey with services designed to complement traditional cancer care by addressing the mind, body and spirit through weekly and monthly support groups, educational lectures, healthy lifestyle classes and other events.
Since its inception in 2000, the organization has helped more than 47,000 individuals coping with cancer through more than 371,000 visits. The Gathering Place is a 501(c)(3) non-profit organization funded by the generous donations from individuals, businesses, foundations and special events.
Visit touchedbycancer.org for more information.