For Our Patients. For Our Community.
MetroHealth has begun construction on a new hospital and reimagined main campus. The new 11-floor hospital will be LEED certified, and the campus will sit in the first EcoDistrict anchored by a health care system in the U.S. Read on for more information about this ambitious community revitalization project.
If you have questions, please email

[email protected]

.
MetroHealth Transformation
Fast Facts About the MetroHealth Transformation
The project is being financed by $946 million in hospital-revenue bonds that were sold in May 2017. No taxpayer money is being used. A $100 million fundraising campaign by the MetroHealth Foundation will support the campus' expanded green space and community programs.
A new 1,500-space employee parking garage was completed in October 2018.
Construction of the new hospital began in April 2019 and is scheduled to be completed in 2022.
MetroHealth receives a $32.4 million appropriation from the county, less than 3 percent of its annual operating revenue.

The Transformation team includes 26 local firms, with 10 being minority- or women-owned businesses.

To learn about the jobs this construction will create and the income it will generate, read the full economic impact report from Cleveland State University.
Recipient of the Partner Recognition Award from Practice Greenhealth, a national award for environmental sustainability.
You can learn more by taking a look at our construction timeline, and the phases of the upcoming work in the slideshow.
---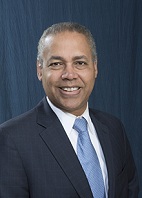 Transformation Update · June 21, 2019
A Wet Spring Hasn't Slowed Our Progress
Summer is officially upon us, thank goodness. The spring of 2019 will be remembered for its April showers … and March showers and May showers and June showers.
It was Cleveland's third rainiest spring on record. Farmers can't get into their fields. Little Leaguers can't finish their schedules. And Lake Erie has risen to its highest level ever – almost 30 inches above normal – and it's still rising.
But the soaking hasn't slowed our dedicated construction team as they work on the foundation of our new hospital.
Every large construction project plans for weather-related delays by building into the calendar a certain number of lost days. They are calculated based on a region's typical weather patterns.
Amazingly, our team has not claimed any delays during the spring deluge. On some of the soggiest days we've encountered, it would have been easy for them to say, "We're not working today." They didn't. It's a testament to their commitment to our Campus Transformation.
While I'm praising our team, it's a good time to recognize a transition. Very soon, our design team will begin finishing their work planning our new hospital and creating blueprints. As they ramp down, construction will ramp up significantly.
It's a great time to thank all the people who have brought us this far. We are on time. We are on budget. We have a stunning design. And we have a detailed, comprehensive plan to execute it while minimizing disruptions to our patients, our staff and our neighbors.
Thank you to everyone.
Now let's hope we can put away the umbrellas.
Walter Jones
Senior Vice President, Campus Transformation
>> Read more of Walter's Transformation Updates
How You Can Support our Transformation Campaign
In support of the Transformation, MetroHealth has launched a philanthropic campaign, For All of Us. The $100 million campaign will support community programs, education and research, and development of expanded campus green space.