For Our Patients. For Our Community.
MetroHealth has begun planning for a new hospital and reimagined main campus. It will be LEED-certified, and the first EcoDistrict anchored by a health care system in the U.S. Read on for more information about this ambitious community revitalization project.
For more information, contact us.
MetroHealth Transformation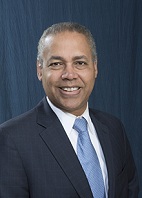 Transformation Update · December 6, 2018
WELL Building Means a Healthy Building
We know our caregivers will make patients healthier in our new hospital, but can the building itself improve the health and wellness of the people inside?
The answer is yes.
To make it happen, our Transformation team has launched an effort to certify the new hospital to the WELL Building Standard. It's an unprecedented effort, because an entire hospital has never earned the certification.
And it's not going to be easy.
To earn WELL Building certification, the new hospital – and the operations going on inside – will need to fill a scorecard with features that enhance the health and well-being of staff, patients and visitors.
The scorecard includes simple and clear requirements: The building must be smoke-free, for example. It also includes dozens of more complex goals, from providing restorative spaces for stress relief to limiting portion sizes of food to offering programs and space that support new mothers.
WELL buildings must encourage movement, offer natural light, and mask and absorb sound. They should also use low-hazard cleaning products, provide ergonomic workspaces, promote the drinking of tap water and offer single-user bathrooms.
The list is long and comprehensive.
Sarah O'Keeffe, MetroHealth's Director of Sustainability, is spearheading the effort.
"These are really great best practices, so we are learning a lot from WELL," she says. "It is about the lives of the people inside the building, how they interact with the building, with each other and with all the processes and operations within the building."
Unlike LEED certification for green and sustainable buildings, which is awarded once and lasts for the life of the building, WELL certifications must be renewed and verified every few years.
We are early in the process, but Sarah has already been joined in the effort by representatives from MetroHealth's Office of Patient Experience, Inclusion and Diversity, Food Services, Employee Health, Environmental Services, Facilities and more.
A new version of the WELL Building Standard rel="noopener noreferrer" launched this June, WELL v2 pilot, while still rigorous, is more flexible than the previous version and allows for MetroHealth to work directly with the International WELL Building Institute to adjust the standard for health care settings. In the past, the WELL achievement was almost exclusively for office buildings for which the standard was originally created.
If we can achieve WELL with our new hospital, we'll be a model across North America, and we'll have taken another step toward our vision of being the most admired public health system in the nation.
Walter Jones
Senior Vice President, Campus Transformation
Read more of Walter's Transformation Updates
---
---
You can learn more by taking a look at our construction timeline, and the phases of the upcoming work in the slideshow.
Learn more about how you can support our Transformation Campaign
In support of the Transformation, MetroHealth has launched a philanthropic campaign, For All of Us. The $100 million campaign will support community programs and development of expanded campus green space. Learn more here.
Fast Facts About the MetroHealth Transformation
The project is being financed by $946 million in hospital-revenue bonds that were sold in May 2017. No taxpayer money is being used. A $100 million fundraising campaign by the MetroHealth Foundation will support the campus' expanded green space and community programs.

The next phase of construction – new 1,500-space employee parking garage completed in October 2018.
Construction of the new hospital is scheduled to begin in 2018 and be completed in 2022.
MetroHealth receives a $32.4 million appropriation from the county, less than 4 percent of its annual operating revenue.
To learn about the jobs this construction will create and the income it will generate, read the full economic impact report from Cleveland State University.