For our patients and our community
Our new hospital is under construction. The important foundation work is nearly complete, and things are progressing quickly above the ground. Questions? Email [email protected].
MetroHealth Transformation
MetroHealth has begun construction on a new hospital and reimagined main campus. The new 11-floor hospital will be LEED certified, and the campus will sit in the first EcoDistrict anchored by a health care system in the U.S. Read on for more information about this ambitious community revitalization project.
Fast Facts About the MetroHealth Transformation
The project is being financed by $946 million in hospital-revenue bonds that were sold in May 2017. No taxpayer money is being used. A $100 million fundraising campaign by the MetroHealth Foundation will support the campus' expanded green space and community programs.
A new 1,500-space employee parking garage was completed in October 2018.
Construction of the new hospital began in April 2019 and is scheduled to be completed in 2022.
MetroHealth receives a $32.4 million appropriation from the county, less than 3 percent of its annual operating revenue.

The Transformation team includes 26 local firms, with 10 being minority- or women-owned businesses.

To learn about the jobs this construction will create and the income it will generate, read the full economic impact report from Cleveland State University.
Recipient of the Partner Recognition Award from Practice Greenhealth, a national award for environmental sustainability.
You can learn more by taking a look at our construction timeline, and the phases of the upcoming work in the slideshow.
---
Transformation Update · March 10, 2020
Moving into a new hospital takes planning, lots of it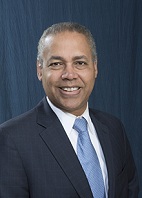 The steel is going up quickly on our new hospital, but behind the scenes, the building is already finished.
At least for one team.
They are hard at work figuring out how we're going to move in and what we can do to maximize our work providing the absolute best care to patients once we're inside. This job, called "transition and activation," is much more complicated – and important – than you might think. And it's far from a single job.
At its most fundamental level, transition and activation are like learning how to drive a new car. We need to learn the hospital's new spaces, systems, processes and tools, what it can do and how it's different than what we have now.
And we're not going to wait until we have that new car to do it. We will be simulating the new spaces and using virtual reality and other tools to take advantage of the new environment and maximize the workflows and processes of the new hospital.
Although we're always trying to improve how we work and provide care, transition and activation give us a rare opportunity to examine all the processes, policies and procedures in our hospital, generate new ideas, test them via simulation/virtual reality, practice them, and then be ready to go on the first day in the new digs.
Transition and activation also includes jobs that are not as exciting: We need to update and revise/replace maps, directories, signs, paperwork and all language that mentions room numbers, floors or any other geography.
Then, of course, we have to plan the actual move into the new hospital: how we're going to transport equipment, furniture, staff, caregivers and, most important, patients – all without disrupting care and operations.
Yes, it's a massive effort, and it's just as important as the design and construction of the hospital.
And if it all goes as planned, you are going to love the ride of our new car.
Walter Jones
Senior Vice President, Campus Transformation
>> Read more of Walter's Transformation Updates
How You Can Support our Transformation Campaign
In support of the Transformation, MetroHealth has launched a philanthropic campaign, For All of Us. The $100 million campaign will support community programs, education and research, and development of expanded campus green space.
Views from the Crane