For Our Patients. For Our Community.
MetroHealth has begun construction on a new hospital and reimagined main campus. The new 11-floor hospital will be LEED certified, and the campus will sit in the first EcoDistrict anchored by a health care system in the U.S. Read on for more information about this ambitious community revitalization project.
If you have questions, please email

[email protected]

.
MetroHealth Transformation
Fast Facts About the MetroHealth Transformation
The project is being financed by $946 million in hospital-revenue bonds that were sold in May 2017. No taxpayer money is being used. A $100 million fundraising campaign by the MetroHealth Foundation will support the campus' expanded green space and community programs.
A new 1,500-space employee parking garage was completed in October 2018.
Construction of the new hospital began in April 2019 and is scheduled to be completed in 2022.
MetroHealth receives a $32.4 million appropriation from the county, less than 3 percent of its annual operating revenue.

The Transformation team includes 26 local firms, with 10 being minority- or women-owned businesses.

To learn about the jobs this construction will create and the income it will generate, read the full economic impact report from Cleveland State University.
Recipient of the Partner Recognition Award from Practice Greenhealth, a national award for environmental sustainability.
You can learn more by taking a look at our construction timeline, and the phases of the upcoming work in the slideshow.
---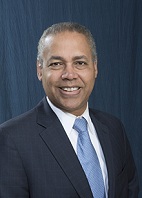 Transformation Update · August 7, 2019
Things Are About to Get Really Interesting
We are approaching the point in the story of the construction of our new hospital when things are starting to get good. Here's an update:
Earlier this summer, we finished virtually all the design work and moved to a full-fledged construction project. (Design work does continue, however, for other aspects of our Campus Transformation, including the conversion of our Critical Care Pavilion into a new home for departments dedicated to the health of women and babies, including labor and delivery, postpartum care and NICU.)
Excavation for the new hospital and the next-door central utility plant is virtually complete. In other words, we've dug the hole for the hospital. (Check out our live camera feeds to see what's going on right now.)
More than 230 of the project's 323 caissons have been poured as of August 2. Caissons are the massive, underground columns of reinforced concrete that will hold up the new hospital. They extend deep into the bedrock, sometimes more than 125 feet below the ground. If the weather stays decent, all caissons should be poured and finished by the end of September.
Installation of steel is scheduled to start on August 19. These first beams and columns will be for the new central utility plant. Steel for the new hospital will start going up later in the year.
To build our hospital, we're going need a pretty big crane to lift steel columns, beams and other materials 11 floors into the sky. A tower crane almost a football field tall, with an arm almost a football field long, will be erected starting August 15. You'll notice it for sure.
The construction team is ready to start building up, above ground, and things are going to start moving fast. By this time next year, the steel frame of a beautiful new hospital will be complete.
Buckle up and enjoy the ride.
Walter Jones
Senior Vice President, Campus Transformation
>> Read more of Walter's Transformation Updates
How You Can Support our Transformation Campaign
In support of the Transformation, MetroHealth has launched a philanthropic campaign, For All of Us. The $100 million campaign will support community programs, education and research, and development of expanded campus green space.