For our patients and our community
Our new hospital is under construction. The important foundation work is nearly complete, and things are progressing quickly above the ground. Questions? Email [email protected].
For our patients and our community
Our new hospital is under construction. The important foundation work is nearly complete, and things are progressing quickly above the ground. Questions? Email [email protected].
MetroHealth Transformation
MetroHealth has begun construction on The MetroHealth Glick Center and reimagined main campus. The new 11-floor hospital will be LEED certified, and the campus will sit in the first EcoDistrict anchored by a health care system in the U.S. Read on for more information about this ambitious community revitalization project.
Fast Facts About the MetroHealth Transformation
The project is being financed by $946 million in hospital-revenue bonds that were sold in May 2017. No taxpayer money is being used. A $100 million fundraising campaign by the MetroHealth Foundation will support the campus' expanded green space and community programs.
A new 1,500-space employee parking garage was completed in October 2018.
Construction of the new hospital began in April 2019 and is scheduled to be completed in 2022.
MetroHealth receives a $32.4 million appropriation from the county, less than 3 percent of its annual operating revenue.

The Transformation team includes 26 local firms, with 10 being minority- or women-owned businesses.

To learn about the jobs this construction will create and the income it will generate, read the full economic impact report from Cleveland State University.
Nationally recognized for environmental sustainability through awards received from Practice Greenhealth.
You can learn more by taking a look at our construction timeline, and the phases of the upcoming work in the slideshow.
---
Transformation Update · August 25, 2021
With exterior complete, we're hard at work on the inside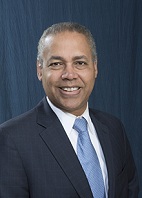 If you are navigating the MetroHealth Curve and glance up at the new Glick Center, it might look like our new hospital is complete. All the glass is installed. The big tower crane is gone. And everything looks so … majestic.
Yet we're still 14 months or so away from the building's first patient. What's going on?
Well, there's still plenty to do inside.
Crews are working up and down the structure, installing drywall, wiring, plumbing, ductwork, flooring, fixtures and lots more.
As they continue to make progress, our medical-equipment team continues its work ordering the tools our caregivers will use to care for patients.
It's not an easy undertaking.
While much of the equipment in the building will be purchased new, the current hospital has lots of machines, pumps, monitors and more that are functioning at peak performance.
For example, the special equipment in one of our cardiac catheterization labs was just recently purchased. It would be irresponsible for us not to move those costly machines into the new building.
Still, MetroHealth will be spending tens of millions of dollars to equip The Glick Center. In fact, we started making purchases months ago. That's because buying large medical equipment isn't like picking up a dishwasher at Home Depot.
Larger equipment, like MRI machines, need to be purchased in collaboration with architects, engineers and contractors so that utilities, space and structural supports are in place. Larger machines also have significant lead times, which have only been exacerbated by the supply-chain challenges of the pandemic.
And once a large piece of equipment arrives, it must be expertly installed, programmed, calibrated, tested, inspected, validated and more. For an MRI machine, that process can take several weeks.
When you realize that all equipment – large and small, new and practically new – must be installed, tested and ready to go on Day 1, you can begin to appreciate the careful orchestration that's going on – and will continue to go on – inside the building.
So while it may look like we're finished, the real fun is just beginning.
Walter Jones
Senior Vice President, Campus Transformation
Read more of Walter's Transformation Updates
How You Can Support our Transformation Campaign
In support of the Transformation, MetroHealth is in the midst of a philanthropic campaign: For All of Us. The campaign, which recently reached its initial goal of $100 million, supports community programs, education and research, and development of expanded campus green space.
Views from the Crane