For Our Patients. For Our Community.
MetroHealth has begun planning for a new hospital and reimagined main campus. It will be LEED-certified, and the first EcoDistrict anchored by a health care system in the U.S. Read on for more information about this ambitious community revitalization project.
For more information, contact us.
MetroHealth Transformation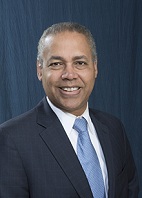 Transformation Update · October 31, 2018
Buying early ... and often
As we finish up design and prepare to break ground on our new hospital, we are constantly on the lookout for ways we can save money on the project without jeopardizing quality, aesthetics, features or functionality.
Our Transformation Team has found a good one: buying things early.
In addition to building a new hospital tower and staff parking garage, we will be constructing a new central utility plant.
We already know what our utility requirements are going to be and what kind of equipment we'll need. So before we even break ground on the hospital, we are going to be purchasing the central utility plant's boilers, chillers, pumps, emergency generators and more.
Here are some of the benefits of buying early:
Escalation costs. In a strong economy with rising interest rates, inflation is a real threat. Even with a very conservative 2 percent annual increase in prices, $50 million of utility equipment is going to cost $51 million a year from now. Buying early locks in a lower price.
Manufacturer incentives. Whether they are selling seats on a flight or industrial heat exchangers, businesses love the certainty of knowing that their products are sold. And they are willing to offer significant incentives – including price breaks – to get that certainty. It's one of the reasons why you pay hundreds of dollars less for an airline ticket if you buy it six months in advance.
By protecting ourselves from inflation and by taking advantage of manufacturer price incentives, we are expecting to avoid about $10 million in escalated costs.
Going beyond dollars and cents, buying early also protects us.
Every architect can tell you a story about a building project that had to be delayed because of unforeseen events, whether it's a shortage of glass, a fire at a steel mill, a natural disaster – whatever it might be. Buying early helps prevent expensive delays to our construction schedule.
The downsides to buying early?
There aren't many. There's a chance we might have to temporarily store some of the mechanical equipment either offsite or someplace on campus. And by buying equipment early, we are locking ourselves into this year's model. But unlike automobile technology, next year's pumps and valves won't be much different, if at all, from the 2018 models.
Walter Jones
Senior Vice President, Campus Transformation
Read more of Walter's Transformation Updates
---
---
You can learn more by taking a look at our construction timeline, and the phases of the upcoming work in the slideshow.
Learn more about how you can support our Transformation Campaign
In support of the Transformation, MetroHealth has launched a philanthropic campaign, For All of Us. The $100 million campaign will support community programs and development of expanded campus green space. Learn more here.
Fast Facts About the MetroHealth Transformation
The project is being financed by $946 million in hospital-revenue bonds that were sold in May 2017. No taxpayer money is being used. A $100 million fundraising campaign by the MetroHealth Foundation will support the campus' expanded green space and community programs.

The next phase of construction – new 1,500-space employee parking garage completed in October 2018.
Construction of the new hospital is scheduled to begin in 2018 and be completed in 2022.
MetroHealth receives a $32.4 million appropriation from the county, less than 4 percent of its annual operating revenue.
To learn about the jobs this construction will create and the income it will generate, read the full economic impact report from Cleveland State University.