For our patients and our community
Construction of our new hospital is well underway. The exterior is nearly complete, and work on the interior is progressing quickly. Questions? Email [email protected].
For our patients and our community
Construction of our new hospital is well underway. The exterior is nearly complete, and work on the interior is progressing quickly. Questions? Email [email protected].
MetroHealth Transformation
MetroHealth is nearing completion on The MetroHealth Glick Center and a reimagined main campus. The new 11-floor hospital will be LEED certified, and the campus will sit in the first EcoDistrict anchored by a healthcare system in the nation. Read on for more information about this ambitious community revitalization project.
Fast Facts About the MetroHealth Transformation
The project is being financed by $946 million in hospital-revenue bonds that were sold in May 2017. No taxpayer money is being used. A $150 million fundraising campaign by The MetroHealth Foundation will support the campus' expanded green space and community programs.
A new 1,500-space employee parking garage was completed in October 2018.
Construction of the new hospital began in April 2019 and is scheduled to be completed in October 2022.

The Transformation team includes 26 local firms, with 10 being minority- or women-owned businesses.

To learn about the jobs this construction will create and the income it will generate, read the full economic impact report from Cleveland State University.
Nationally recognized for environmental sustainability through awards received from Practice Greenhealth.
You can learn more by taking a look at our construction timeline, and the phases of the upcoming work in the slideshow.
---
Transformation Update · July 8, 2022
"Substantial Completion"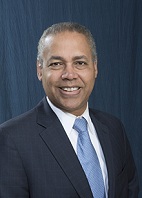 If The MetroHealth Glick Center were a new home instead of a new hospital, today would be the day the deal closed and the builder handed over the keys.
We wouldn't be ready to spend the night in this new home yet, but major construction is finished; the utilities are all hooked up; the toilets flush; the doorbell works; and the garage door opens. We still might need a coat of paint here, a cabinet door adjusted there, and a ding in the drywall replaced over there. Of course, we'd also need furniture, food for the pantry, artwork for the walls and other finishing touches.
It's not too much different with our new hospital.
"Substantial completion" is a legal term found in construction contracts. It means that a new building is finished to the point where it can be used for its intended purpose.
In not-so-legal terms, it's "all but done."
There are minor details that need finishing – paint and such – but hard hats are no longer required. With a temporary certificate of occupancy, we are now able to begin training our staff inside the building, stocking shelves, moving in furniture and installing and testing medical equipment.
Substantial completion is a monumental milestone.
And it's a great time to step back and realize how far we've come.
It was more than eight years ago, in April 2014, when Dr. Akram Boutros, MetroHealth President and CEO, announced plans for a new main campus hospital. And it was more than three years ago that we broke ground on The Glick Center.
Despite a global pandemic, despite global supply chain issues, despite severe weather, our construction team performed craftsman-level work, every day. The result is a magnificent state-of-the-art hospital – one our patients and community have long deserved – completed on time and on budget.
There's still work to do, of course, before The Glick Center welcomes its first patients in October.
But if the last three years of construction have proven anything, it's that we'll be ready.
Walter Jones
Senior Vice President, Campus Transformation
Read more of Walter's Transformation Updates
How You Can Support our Transformation Campaign
In support of the Transformation, MetroHealth is in the midst of a philanthropic campaign: For All of Us. The campaign, which recently reached its initial goal of $100 million, supports community programs, education and research, and development of expanded campus green space.
Views from the Crane