Provider Opportunities
About MetroHealth Providers
From many parts of the country and different parts of the world, our providers bring an informed view and a variety of experiences that enrich the cultural environment and expertise at MetroHealth. They have included a Nobel Prize winner and a researcher who contributed to the development of the Salk vaccine. Our Functional Electric Stimulation (FES) researchers have enabled people with spinal cord injuries to walk, and the author of Dr. Spock's Baby Basics is a MetroHealth pediatrician.
All active MetroHealth physicians are faculty of Case Western Reserve University School of Medicine. Their high-quality patient care is enhanced by a commitment to treat each patient with dignity and respect.
Information about all our physicians can be found at metrohealth.org/physiciandirectory.
---
About MetroHealth
Our Mission, Vision and Values. Our unwavering commitment to our patients, employees and community provides a motivating environment in which to work, expand career opportunities and enjoy daily satisfaction. See About Us to learn more about The MetroHealth System.
MetroHealth is a great place to work. MetroHealth is a 15-time winner of the Employers Resource Council "Northcoast 99 - Best Places to Work in Northeast Ohio."
We welcome diversity. Diverse ideas, cultures, races and religions are celebrated and lead to our success. For more information, See Diversity at MetroHealth.
Because the health of everyone in our community matters. Established in 1837, we're the oldest hospital system in Cleveland, yet new programs and projects, with a need for more hires, are developing daily to better serve our community.
Together, we innovate, educate and transform. We are committed to training and developing the next generation of health care providers. All active MetroHealth physicians are faculty of Case Western Reserve University School of Medicine, an affiliation we have held since 1914. Learn more about the MetroHealth Transformation.
---
Equal Employment Opportunity Policy Statement
The MetroHealth System makes every effort to ensure that in every phase of the recruitment and selection process, equal employment is provided to all individuals, regardless of race, color, gender, sex, age, creed, disability, national origin or citizenship, veteran's status, sexual orientation, gender identity, religious affiliation, socio-economic standing, pregnancy and/or genetic information, and any other protected characteristic.
Why I Chose to Come to MetroHealth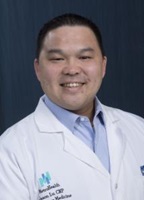 I saw the positive impact that MetroHealth had on the community and wanted to be a part of it. I love serving people who otherwise might be marginalized in other systems. Our population is diverse – each person has his or her own story – so we have the intellectual challenge of finding the best path for each one.
MetroHealth is a teaching hospital so everybody is always teaching and everybody is always learning – from the physicians and nurses to support staff to the patients. It's a great day when you see the light bulb go on over a patient's head, when something finally clicks that empowers him to take charge of his own health. At the end of the day, I have the satisfaction that I did my best and hopefully made someone's life a little better.
Jason Lu, APRN, Emergency Department