Leadership Team
John Chae, MD, Vice-President of Research and Sponsored Programs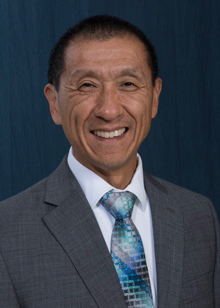 Dr. Chae serves as Vice President of Research and Sponsored Programs for the MetroHealth System and Professor and Chair of Physical Medicine and Rehabilitation (PM&R) and Professor of Biomedical Engineering (BME) at Case Western Reserve University.
He received his Bachelor of Science and Masters in BME from Duke University and Dartmouth College and obtained his MD and residency training in PM&R from Rutgers University – New Jersey Medical School. He completed the National Institutes of Health (NIH) Rehabilitation Medicine Scientist Training Program Fellowship at Case Western Reserve University. His clinical expertise is in stroke rehabilitation.
Dr. Chae's research focuses on the application of electrical stimulation for neuroprostheses, neural plasticity and the treatment of musculoskeletal pain. Neuroprosthetic applications include the development and evaluation of implantable technologies to reanimate hemiparetic upper and lower limb muscles to improve the ADL and mobility functions of stroke survivors. His focus is on neural plasticity to harness the potential role of electrical stimulation mediated activity dependent neuroplasticity, such as contralaterally controlled functional electrical stimulation, to facilitate the motor and functional recovery of the hemiparetic upper limb. Dr. Chae and his group are investigating the efficacy of percutaneous peripheral nerve stimulation of motor nerves to modulate central sensitization of chronic musculoskeletal pain.
Dr. Chae is a member of the National Academy of Medicine and the American Institute for Medical and Biological Engineering. He is past President of the Association of Academic Physiatrists and presently serves on the Board of Scientific Counselors of the NIH Clinical Center.
Nora Singer, MD, Director of Clinical Trials Unit and Hub Research Capacity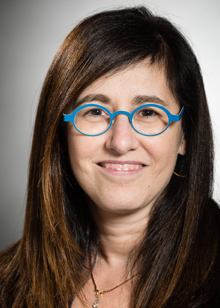 Dr. Singer serves as the Medical Director of The MetroHealth System (MHS) Clinical Trials Unit and the Director of Hub Research Capacity for the MetroHealth site of the NIH funded CWRU Clinical Trials and Science Collaborative (CTSC). She also as the Director of Rheumatology at the MHS and Professor of Medicine and Pediatrics at the Case Western Reserve University (CWRU) School of Medicine.
She received her B.S. in Biology from Union College and her M.D. from Albany Medical College. She completed a combined residency in Internal Medicine and Pediatrics and fellowship in adult and pediatric rheumatology, all at the University of Michigan. Her clinical expertise is in adult and pediatric rheumatology with emphasis on autoimmune and inflammatory disease.
Dr. Singer's interest focus on the novel treatments and immune dysregulation in rheumatoid arthritis (RA), juvenile idiopathic arthritis (JIA), systemic lupus erythematosus (SLE) and Sjogren's syndrome. Her current investigator-initiated research program focuses on the use of mesenchymal stem cells to induce immunological tolerance/quiescence in RA and JIA. She has longstanding interest in the immune interactions between the T-cell protein CD6 and its known ligand (CD166) and novel ligand (CD318). Dr. Singer helped discover this novel ligand and is involved in studying that pathway to target immune diseases with unmet needs. Dr. Singer is also involved in sponsored research with an emphasis on clinical trials performed via the networks that study childhood rheumatic disease and lupus.
Dr. Singer is a fellow of the American College of Rheumatology and has served on a number of committees; she is a past Chair of the Committee on Publications and a current member of the ACR Division Director Special Committee.
Peter Koch, MBA, Director of Research Administration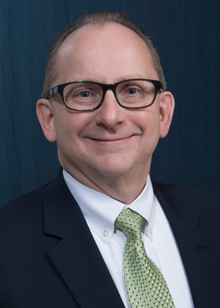 Peter Koch serves as the Director of Research Administration for the MetroHealth System. He also serves as the Associate Director, Grants and Contracts at MetroHealth, for Case Western Reserve University.
Mr. Koch has been involved in research administration and sponsored programs since 1990. His roles have included research administration leadership, management, operations, assessment, planning and training. His experience spans sponsored programs pre-award, post-award and compliance, as well as space and facilities planning and research operations. Prior to joining MetroHealth in 2018, he spent six years at the University of Cincinnati College of Medicine as Executive Director and Associate Dean. He also spent more than 22 years at Cincinnati Children's Hospital where he planned, established and managed an evolving sponsored programs infrastructure. As Assistant Vice President of Sponsored Programs, Mr. Koch oversaw pre-award and post-award sponsored programs for a portfolio that grew to exceed $150 million in annual external funding.
Mr. Koch has been a member of the Society of Research Administrators International (SRAI) and the National Council of University Administrators (NCURA) since 1993. He was appointed to the inaugural group of Peer Reviewers for the NCURA Peer Review Program in 2007 and has served on that Program's Oversight Committee, as well as Committee Chair. Mr. Koch has also served on NCURA's Fundamentals of Sponsored Project Administration Traveling Workshop faculty and was a founding member of the SRAI Ohio Chapter and served two terms as Chapter President.
Mr. Koch holds a Bachelor of Science in Business Administration degree, with a concentration in Finance from Xavier University, and a Master's in Business Administration from Northern Kentucky University.