Comprehensive Genetic Testing and Genetic Counseling Services
MetroHealth offers personalized evaluations, genetic counseling and genetic testing for both children and adults.
To schedule an appointment, call 216-778-4444.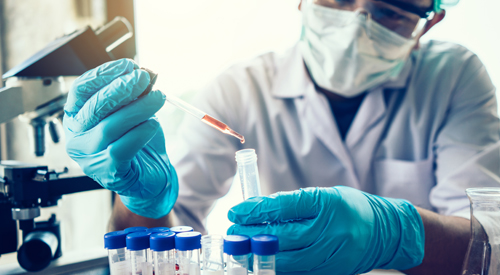 Genetics
MetroHealth's Genetics Clinic offers comprehensive genetic testing services and genetic counseling services to help people understand how their genes might play a role in their health. Our master's-trained, licensed and board-certified providers have many years of experience.
We provide the following evaluations:
cancer
cardiovascular
neurologic
pediatric
prenatal
Genetics is a rapidly evolving field of medicine that uses the information in our individual genetic makeup (our genes) to help guide our medical treatment plans. Genetic testing can be powerful, but the decision to undergo testing is very personal.
The goal at the MetroHealth Genetics clinic is to provide you with information that presents choices, minimizes unknowns and empowers you to make decisions about your health. That's why genetic counseling is part of the service we provide.
Before your test, you will meet with a genetic counselor or medical geneticist. Together, you will then review your health information and family history. Through this conversation, you will understand how genetic testing might be right for you.
Our team helps you understand the pros and cons of genetic testing so that you can make an informed choice. Even if you choose not to get tested, you may benefit from talking with our genetic counselors about your risk for a disease that seems to run in your family—and how you might reduce that risk.
Prenatal and Preconception Genetic Tests
Thinking about having a baby or are already pregnant? Consider genetic counseling if you:
Will be 35 or older at the time of delivery
Have a family history of a genetic condition
Have a child with a birth defect
Have an abnormal prenatal ultrasound or another abnormal pregnancy screening test
With results of a genetic test, your doctor and pediatrician can be better prepared for your baby's birth
Gene Testing and Cancer
Does cancer seem to run in your family? The goal of a cancer genetics evaluation is to help you understand if you're at a higher risk, so you have preventative cancer screenings and access to therapies.
Your genetic counselor makes recommendations about cancer screenings (such as mammograms and colonoscopies) based on your personal and family history, regardless of whether you choose to have testing.
Most cancer genetic testing is performed through a blood test. Our genetic counselors work with the testing lab on your behalf to be sure that genetic testing is covered by your insurance policy.
Resource: Ohio Department of Health Genetic Services Program
Call 216-778-4444 to schedule an appointment.