Support MetroHealth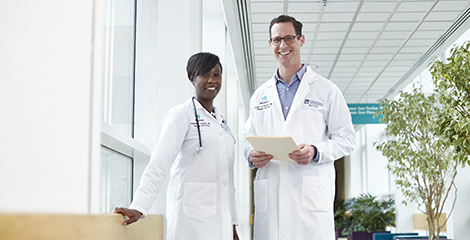 We will always step up to protect this community we love.
Some things you never have to worry about. They're always there.
Like MetroHealth.
Since 1837, we've met threats to the health of our community head-on. Whether it's cholera or TB, polio or HIV, Ebola or COVID-19, we've tackled the problems others shun.
But MetroHealth has always done more than just care for those who are sick.
We've protected millions of others from getting sick. Everything we do is all part of keeping you safe – and it will continue.
Through innovations such as our Hospital at Home, which allows us to monitor and care for patients who never have to set foot in a hospital.
Through advanced modeling that predicts the path of new diseases.
Through care and kindness.
MetroHealth is always here.
Just like we have been for 184 years.
Your support will help us remain ready to serve the community every day. Thank you.

©Copyright 2021 The MetroHealth System | 2500 MetroHealth Drive | Cleveland, OH 44109 | 216-778-7800 | All Rights Reserved.
There is no rating available for this provider for one of two reasons: he or she does not see patients, or has not received the minimum number of patient survey responses.