Monday, 19 April 2021 12:00 PM-03:00 PM
On April 19, 2021, MetroHealth is hosting our 6th Annual Transgender job fair. The free event runs from noon to 3 p.m. on Zoom. Our Annual Transgender Job Fair introduces job-seekers to employers who value inclusion and diversity.
In addition to employers who are hiring, the virtual fair also has resources and workshops to help with job search and interviewing during COVID, career development, and job placement.
If you have any questions or concerns, please contact us at [email protected].
You will receive an email with a Zoom link after registering.
Keynote Speakers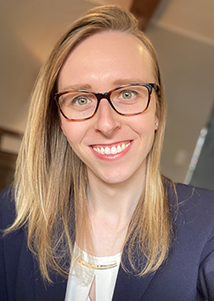 Ashley Fahey
Ashley Fahey is a transgender woman living and working in the Akron area. Originally from West Michigan, she graduated from Aquinas College with a Bachelor's Degree in Sustainable Business in 2011. She then worked in Sustainability for seven years at Steelcase, the global leader in office furniture manufacturing.
Shortly after earning her Executive MBA at Michigan State University in 2018, Ashley came out publicly as a transgender woman and relocated to Northeast Ohio. She currently serves as Sustainability Principal for The Goodyear Tire & Rubber Company, and recently served as President of the Goodyear Pride Network.
Ashley has shared her transition story at Goodyear and with other groups in Michigan and Ohio. She loves advocating on behalf of the LGBTQ community and is a member of the Board of Directors for PFLAG Cleveland. She also serves as a member of the Community Advisory Council for WKSU, a local NPR affiliate station.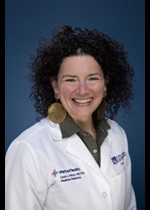 Dr. Laura Mintz
Laura Mintz, MD, PhD is a primary care physician scientist who focuses her clinical and research work on the health of LGBTQIA+ communities. She came to medicine from a career in public health and community organizing focused on HIV, incarceration and the sex trade and street economies.
Her current research is focused on transitions of care for sex and gender minority (SGM) persons, inclusion of trans and gender expansive communities in large database studies, chronic pain in SGM persons, leadership in medicine, and expansion of SGM community concerns in medical education. She's an avid knitter, cook and forager.
Need Computer Help?
If you need help obtaining a computer, laptop, or hotspot, contact PCs for People or email cuy[email protected] or call 216-777-444.
Financial assistance available for those who qualify.
There is also limited space available at the LGBT Center of Greater Cleveland for WiFi or to use a computer.