Sherri White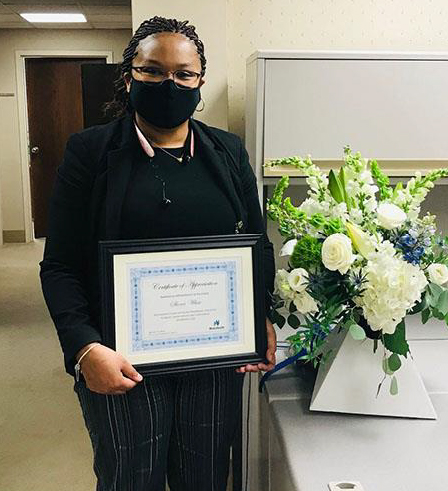 Sherri White is an eight-year breast cancer survivor. Because she's been through it, Sherri felt that it was important to help newly diagnosed women. That's why she founded the 501c3 nonprofit organization My Sister's Keeper-Cleveland. And because she transformed her pain into a purpose and supports fellow sisters who are battling cancer, she's being recognized as a 2020 MetroHealth Shero.
As founding president of My Sister's Keeper-Cleveland, Sherri wants to ensure that women who are undergoing cancer treatment are surrounded by a supportive community. My Sister's Keeper-Cleveland's goal is to support women and families affected by cancer with services to rejuvenate the idea of community while revitalizing the spirit of womanhood with efforts to promote a successful outcome on their journey.
My Sister's Keeper-Cleveland has partnered with businesses and organizations such as Black Nurses Rock Cleveland to deliver services and resources – such as lawn care, eyebrow tinting, mentoring/coaching, educational programs, bill payment assistance and more – to those in need. By lessening the stress that accompanies a cancer diagnosis, the hope is that women will be able to focus more on their healing.
Sherri serves as president of the nonprofit while working full-time as an Operations Manager in Medicine Administration at MetroHealth.