Alysha Ellis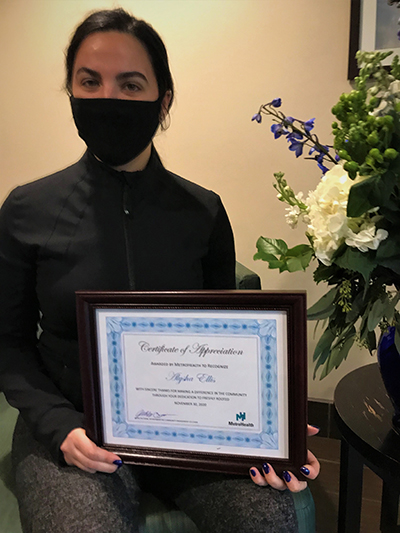 Alysha Ellis is helping to transform lives. In 2015, she teamed with her mother, Yolanda Ramos, to found Freshly Rooted with a mission to support, empower, and engage Latinos in the community by teaching in a culturally relevant, holistic way how to make sustainable health and lifestyle choices. Freshly Rooted offers cooking classes and educational workshops for community members to better understand the positive impact proper nutrition can have on an individual's health and overall wellness.
"Alysha believes in the power of the mind, body and soul," her nominator wrote. One of Simply Rooted's popular programs is called S.E.E.D.S (Support, Empower, Engage, Develop and Sustain). The 36-week immersive course is divided into three parts, and empowers women by giving them the tools and techniques for better self-care:
- Personal development, including mindfulness, nutrition and lifestyle coaching.
- Professional development, including working with a professional mentor.
- Social development, including community work and volunteer opportunities.
Alysha has served on several advisory and community boards, including for the City of Cleveland, LAND Studio, the Entrepreneurship Education Consortium, and Food Access Raises Everyone. Alysha's entrepreneurial spirit and unwavering commitment to helping the community lead healthier lives is what makes her one of this year's Sheroes.