Shujun Liu, PhD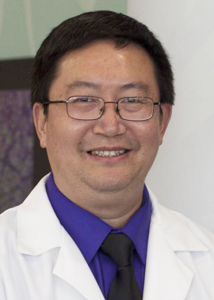 Professor
Faculty Research Staff at MetroHealth Medical Center
Professor in the Department of Medicine at CWRU
Member of Case Comprehensive
Contact
MetroHealth Medical Center
Rammelkamp Center for Research
2500 MetroHealth Drive, Cleveland, OH 44109
[email protected] | Website: Case Comprehensive Cancer Center Profile
Biography
Shujun Liu, Ph.D., joined the Case Western Reserve University as a Professor and Co-Director of Metrohealth Center for Cancer Research in August, 2022. Before that, he had been serving as a Professor, Section leader of Cancer Epigenetics & Experimental Therapeutics, and Assistant Director for Research at the Hormel Institute, University of Minnesota, after moving from The Ohio State University, where he obtained a junior faculty position at the Department of Internal Medicine.
Dr. Liu received his undergraduate training in Biological Sciences from Chongqing Normal University and earned his M.S. and Ph.D. degree from the Institute of Genetics, Chinese Academy of Sciences, Beijing, China. Dr. Liu conducted postdoc training at the Department of Radiology and the Neurobiotechnology Center at the Ohio State University.
Research
Dr. Liu's research programs focus on understanding the causes and the impacts of aberrant epigenetics (e.g., DNA methylation), protein kinases, and epitranscriptomics (RNA/DNA N6-Methyladenosine) in cancer pathogenesis and resistance to therapeutics, including chemotherapies and molecular-targeted therapies.
Dr. Liu's research programs are currently supported by multiple R01 grants from the National Cancer Institute (NCI) and by grants from industry.
Dr. Liu's contribution to science has resulted in paradigm shifts within several areas:
Discover a dynamic and reversible FTO/m6A axis in drug resistance,
Discover the FABP4-IL-6-DNMT1 cascade as a hitherto unknown molecular link between obesity and cancer,
Discover a crosstalk of epigenome and kinome in cancers,
Discover receptor tyrosine kinases as epigenetic activators in leukemia,
Discover the FABP4-DNMT1 loop as a new epigenetic target for leukemia therapy, and 6) Discover the chimeric proteins from chromosomal translocations as epigenetic modulators through multiple mechanisms.