Bingcheng Wang, PhD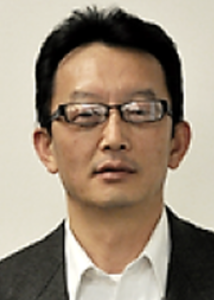 Chair
John A. and Josephine B. Wootton Endowed Chair in Research
Professor in the Department of Medicine at CWRU
Professor in Departments of Pharmacology and Physiology and Biophysics
Member of Case Comprehensive Cancer Center
Contact
216-778-4256 | [email protected] | Website: Case Comprehensive Cancer Center Profile
Research
Research in the Wang laboratory focuses on the structure and function of Eph receptor tyrosine kinases in tumor growth and metastasis. The 14 members of Eph kinases are by far the largest subfamily of receptor tyrosine kinases in mammalian system. They interact with the membrane-anchored ligands called ephrins and mediate cell-cell contact signaling.
Over the two decades, the Wang lab has made multiple seminal contributions in unraveling the intricate interplays between Eph kinases and other cell regulatory pathways in controlling tumor etiology and malignant progression. This has led to the elucidation of the dual roles of EphA2 in oncogenesis. In the presence ligands, EphA2 functions as potent tumor suppressor gene by inhibiting PI3K/Akt, Ras/ERK pathways, two of the major drivers of tumor development. In the absence of ligand, EphA2 becomes a target for of Akt and RSK that phosphorylate EphA2 on serine 897, an event that converts EphA2 from a tumor suppressor into an oncogenic protein. Using time-resolved live cell spectrometry, his lab has recently discovered a novel multimeric assembly of EphA2, the first for a receptor tyrosine kinase. Moreover, the intricate organization shed light on the dual function of EphA2.
By serendipity, they discovered that EphA2 is a driver of immune evasion in multiple cancer types, which has led to a multidisciplinary collaborative project to develop small molecules to reactivate immune response for cancer therapy in combination with immune checkpoint blockers and conventional therapies. Research in Wang lab has been continuously funded by NIH, DoD, ACS, and other public and private agencies and John A. and Josephine B. Wootton family.
Biography
Dr. Wang received his PhD degree in Toxicology and Oncology from University of Wisconsin-Madison in 1991, where he studied the crosstalk between oncogenes and tumor suppressor genes in breast cancer. For postdoctoral training he went to La Jolla, California at the La Jolla Cancer Research Foundation (currently Sanford Burnham Prebys Institute) to study cell adhesion and migration. In 1997 he was appointed to the faculty at Department of Medicine, MetroHealth Campus, Case Western Reserve University School of Medicine.