Healthy Conversation Sessions 2023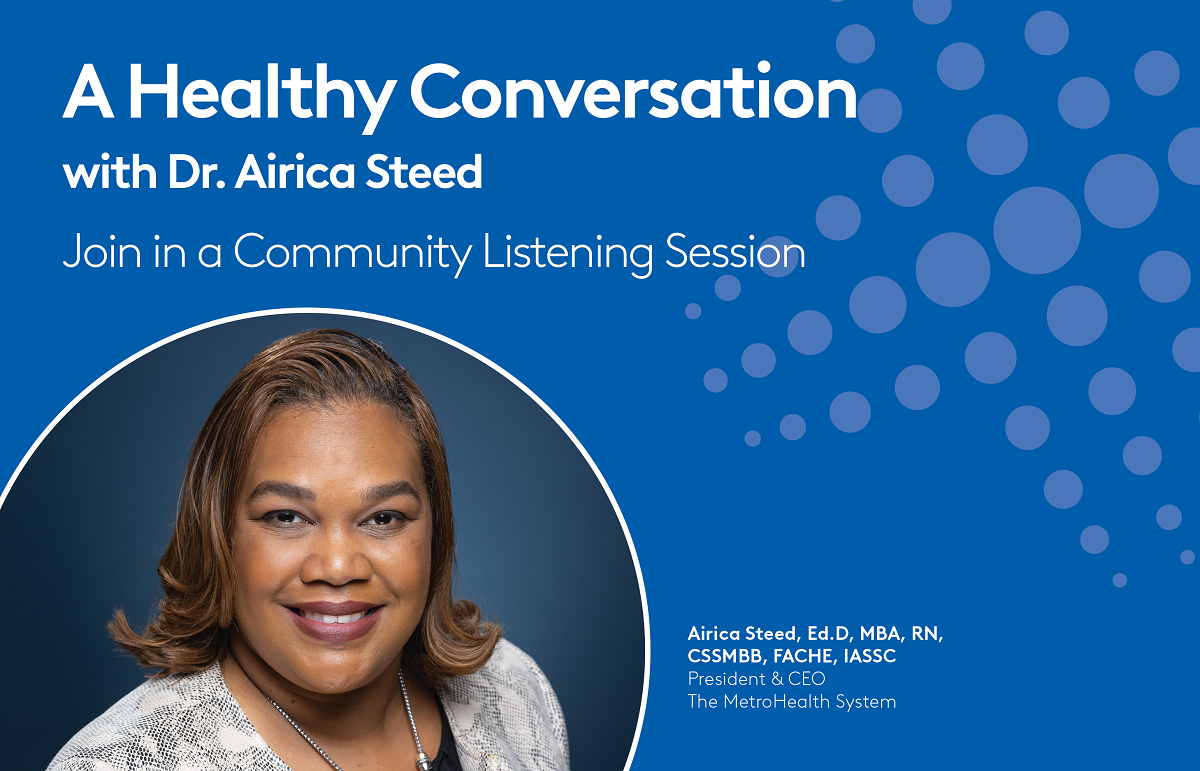 Stop back for more 2023 dates
I hope you can join me at one of these Community Listening Sessions where I will listen, learn and share my vision of the future of health care and the future of MetroHealth.
This is your time, so I will devote much of these gatherings to answering your questions.
As the new President and CEO of MetroHealth, I am committed to listening first as I work toward four key goals:
Excellent patient care

Expanding services

Finding new ways to deliver care to you and your family

Ensuring equal access to health care for all people.
I look forward to meeting you.
Best,
Dr. Airica Steed, RN, FACHE
President & CEO
The MetroHealth System

©Copyright 2023 The MetroHealth System | 2500 MetroHealth Drive | Cleveland, OH 44109 | 216-778-7800 | All Rights Reserved.
There is no rating available for this provider for one of two reasons: he or she does not see patients, or has not received the minimum number of patient survey responses.