Your Health Matters: Make an Appointment Today
Whether in-person or by telehealth, we are here for you.
Schedule an appointment that's best for you. Call 216-778-5500 or schedule online with MyChart.
Schedule Today
Primary Care
We offer well visits to prevent health problems before they start. If your goal is health prevention, managing a chronic illness or referral for specialty care, we're here to help.
To schedule an appointment, call 216-778-2273.
Regular visits with your PCP can help prevent or manage conditions like:
Heart disease. Your doctor checks important heart disease risk factors, like blood pressure and cholesterol numbers. If they're high, you can take steps to keep your heart health in check.
Cancer. Not all types of cancer have obvious symptoms—or any symptoms at all. Your doctor listens to your concerns and recommend appropriate cancer screenings.
Diabetes. Your doctor keeps an eye on your blood sugar levels and identifies your risk for diabetes.
Flu and related complications. An annual flu shot is one of the best ways to avoid the flu and potentially serious complications like pneumonia.
MetroHealth's Wellness Team
Doctors of Osteopathic Medicine (DOs): Osteopathic doctors are board-certified and focus on a holistic, empathic approach to medicine.
General Internists (General Practitioners, PCPs): Our board-certified internists are trained to deliver primary care for people ages 18 and older.
Family Medicine Physicians: Family physicians are uniquely suited to care for your growing family. Like Med-Peds, they're trained to treat both adults and children. In addition, family physicians also specialize in OB-GYN services.

Med-Peds: These doctors are trained in both internal medicine (adult medicine) and pediatrics, they're qualified to treat adults, children and infants.
Nurse Practitioners (NPs): With advanced degrees in nursing, our NPs work closely with doctors to offer a broad range of services—including physical exams, diagnosing and managing diseases, writing prescriptions, coordinating referrals and more.
Pediatricians: Our board-certified pediatricians, specialists and nurse practitioners provide highly skilled and compassionate care for children throughout the Cleveland Metro area.
Physician Assistants (PAs): Trained to provide primary care under the direction of a doctor—PAs take medical histories, perform physical exams, and assist in diagnosing and managing diseases.
Picking a Health Care Provider
We don't believe that primary care should be one-size-fits-all—and we encourage our patients to think the same way. It's important to have a provider who knows you as a person—not just a name on a schedule or chart. Building a long-term relationship with your doctor means you have an expert on your side to help you meet your health needs and goals, even as they change over time.
Visit our Physician Directory to find out more about our Primary Care Physicians.
Find someone you like? Visit MyChart to make an appointment online, or call 216-778-2273.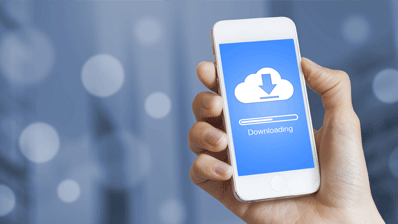 Schedule a Telehealth Appointment
MetroHealth offers telehealth services via MyChart for you to conveniently meet with your MetroHealth provider from your phone, computer, or tablet. MyChart telehealth appointments provide easy access to get you the care you need, when you need it, without leaving your home. If you do not have a MyChart account, you can sign up online, or call your MetroHealth provider to set up a telehealth appointment.
How to schedule a telehealth appointment
Our Doctors/Medical Providers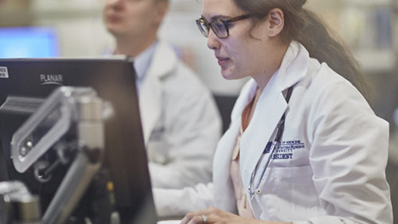 Graduate Medical Education
MetroHealth prepares residents to be exceptional physicians for autonomous practice in the care of both children and adults, offering residencies in Family Medicine, Internal Meds-Peds, and Pediatric Medicine.
Learn More About Training With Us