Trauma Recovery Center
Trauma Recovery Services provides help to patients and families who need it. Services are free, and there's no enrollment process.
If you've suffered a traumatic injury, we'll reach out to you during your inpatient stay. If you're a community member who wasn't treated at MetroHealth, contact us and we'll link you to the right resources and services.
Contact us at 216-778-8199 or [email protected].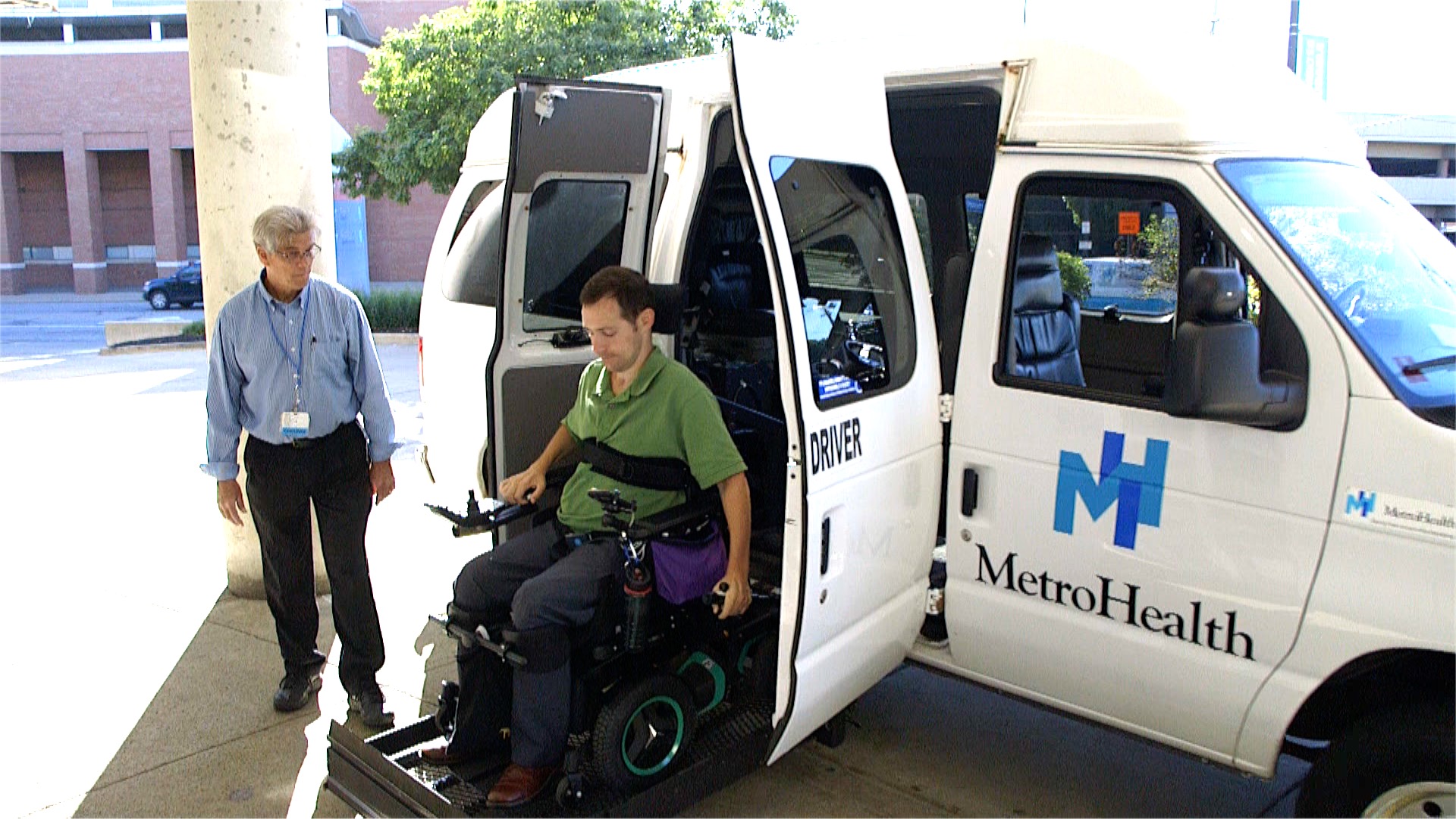 Trauma Recovery Center
What is the Trauma Survivors Network?
The Trauma Survivors Network is a community of patients and families who are looking to connect with one another and rebuild their lives after experiencing life-altering injury. MetroHealth is the only center in Ohio to offer a Trauma Recovery Center in addition to state-of-the-art clinical care. These are a few of the programs that we offer through this innovative program.
Trauma Survivors Networking Group
The Trauma Survivors Networking Group is designed to provide empowerment and mentorship to those who are recovering from traumatic injuries and/or are loved one(s) of individuals healing from injury. Enrollment to participate in group is required. To enroll, please email [email protected]
There's all sorts of help this network can provide. For example, we can navigate paperwork. For victims of crime or those who are temporarily disabled, these forms can seem insurmountable, but we know the ropes and are happy to help.
We can also help you to stay engaged and comfortable. For example, we know that you'll have a lot of time on your hands while you heal. That's why we provide support bags that include goodies like blankets, crosswords or iPods. These items can help you feel more comfortable while you go about the serious work of recovery. We also have volunteers who visit—and it's usually someone who has experienced the same type of trauma as the person they're visiting. Who better to understand than someone who has gone through it themselves?
The Trauma Survivors Network was created by the American Trauma Society. This national group has been committed to trauma care and prevention for more than 30 years. MetroHealth was one of the first hospitals in the country to get a grant from the U.S. Department of Defense to start a Trauma Survivors Network.
Benefits of the Trauma Survivors Networking Group
Peer-Led group
Opportunity to share experiences
Can help ease anxiety and frustration
Learn new ways to cope
Establish a support system after leaving the hospital
Trauma Support Groups
The MetroHealth System has always been at the forefront of patient-centered care. Trauma Recovery Services continues to exemplify the System mission by supporting patients and families in our community.
Trauma Recovery Services offers a general trauma support group that meets monthly. All are welcome to join any of our support groups; we ask that you observe the Group Rules listed below.
Trauma Survivors Network Group Rules
All information shared in the group should remain confidential.
Treat all members with respect.
One person at a time speaks.
No cell phones during group meeting.
Speak about yourself.
Be on time.
Trauma Education
Trauma Recovery Services also offers a variety of educational programs for families, the health care community and the public. Some of these programs are in our Cleveland trauma center, but many take place throughout the community. We provide:
Coaching for patients and families.
Recovery service consultation.
Peer volunteer and mentorship training.
Community outreach and presentations.
Health care professional and first responder presentations.
Nurse/staff debriefing services.
Trauma prevention education and outreach.
Victims of Crime Advocacy and Recovery Program (VOCARP)
The Victims of Crime Advocacy and Recovery Program aims to assist in:
Identifying victims of crime within our hospital system.
Identifying the needs of crime victims and their families.
Improving and maintaining victim access to community services and resources.

Increasing victim knowledge of their

legal rights and responsibilities.
Helping victims of crime access housing services, emergency and long-term.
Promoting patient safety and engagement within our health system and the community.