MetroHealth Rehabilitation Institute
Leaders in rehabilitation, research and education to improve care for the most complex injuries and illnesses.
Now recognized among Newsweek's best Physical Medicine & Rehabilitation Centers nationwide.
Read More
Rehabilitation Institute - Physical Medicine and Rehabilitation
As one of our nation's first hospitals dedicated solely to rehabilitation, the mission of MetroHealth Rehabilitation Institute is to restore function, social participation and quality of life to persons with significant disabilities. Our approach delivers outstanding rehabilitation care, trains the next generation of rehabilitation clinicians and scientists, and discovers new knowledge that becomes part of our standard of care.
We treat the most complex rehabilitation patients in the region, many of whom are admitted through our Level I Adult Trauma Center and Adult and Pediatric Burn Center, and Joint Commission Comprehensive Stroke Center. Our premier Physical Medicine and Rehabilitation Residency Program; Spinal Cord Injury, Brain Injury and Pain Medicine Fellowships; and post-doctoral Research Fellowship provide outstanding training for our future physicians and scientists. In partnership with Case Western Reserve University and the Louis Stokes Cleveland Veterans Affairs Medical Center, we are in the forefront of innovation and discovery that attracts research participants, clinicians and scientists from across the nation and internationally.
We look forward to working with you as we serve the northern Ohio community and the nation.
Appointments
Convenient hours offered Monday through Friday, including evenings and select Saturdays.
Outpatient appointments for adults and children, call 216-778-4414.
Designed to help adults and children who have functional limitations or pain due to disease or injury, but who aren't in the hospital right now.
Inpatient services or admission for adults and children 13 years and older, call 216-778-3776.
Provides advanced care for adults and children (13 years and older) recovering from serious medical conditions, including spinal cord injury, brain injury, stroke, orthopedic concerns, trauma or surgery.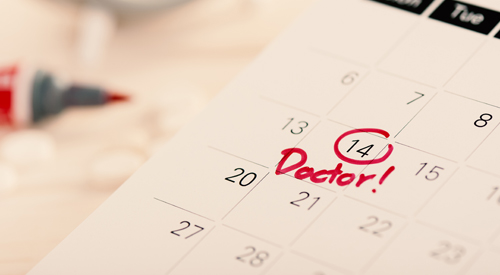 Our Doctors/Medical Providers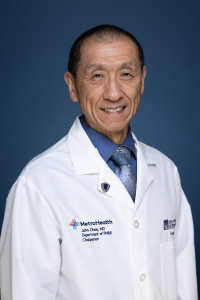 Department Chair of Physical Medicine & Rehabilitation
Physical Medicine and Rehabilitation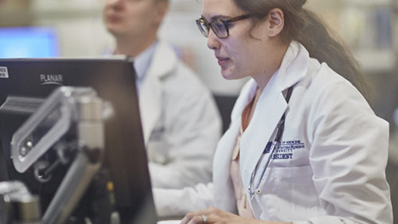 Graduate Medical Education
Featuring a residency program and 3 fellowships with a full time faculty or over 40 clinicians and scientists.
Learn More About Training With Us