We are excited for you to join The MetroHealth System team.
Read below for a welcome letter from Akram Boutros, MD, FACHE - President and CEO of the MetroHealth System.
---
Onboarding Next Steps
Use the New Hire Checklist as a resource to help guide you through the onboarding process.
Download the New Hire Checklist
Complete your Pre-Employment Appointment 2 weeks prior to your start date.
Review, submit or print documents needed prior to your first day. If you do not have access to a printer, these will be printed at orientation or on day 1 of your assignment.
New Employee Required Learning Modules (LEAP) are required courses designed to help you keep yourselves and our patients and visitors safe. Modules must be completed by the end of your first day.
---
1. Pre-Employment Appointment
Please complete the activities outlined in this section.
Schedule your Pre-Employment Appointment with our Employee Health Clinic within the next 48 hours. This must be completed before your start date. This appointment will take approximately 2 hours. Please arrive 15 minutes before your scheduled time. Please note, the TB gold blood draw must occur a minimum of 4 weeks after the 2nd COVID vaccine is administered.
You must bring a valid, state-issued photo ID with you to your appointment.

During your Pre-Employment Appointment, you will do the following:

Visit the Badging Office to complete fingerprinting and have your photo taken for your employee ID badge
Immunization review/titers blood draw
Drug and nicotine screening
N95 Mask Fit Testing (if applicable)
Additional information can be found here: Pre-Employment Appointment Details
MetroHealth Parking Office
New employees who will spend their first week in training at Main Campus will need to visit the parking office to get a one-week discounted parking pass.
Employee Health Clinic will validate your parking for your Pre-Employment Appointment.
---
2. Pre-Employment Forms and Materials
Prior to your first day at MetroHealth, complete the actions based on each icon description in the first two columns below.
Please remember to bring the appropriate form(s) of identification with you on your first day to complete your I-9 Employment Eligibility form.

[email protected]

. Your username will be sent in an email with subject header 'Your MetroHealth I-9 Account Has Been Created' and your password will be sent in an email with subject header 'Your MetroHealth I-9 Access Information Enclosed.'
Please note: MetroHealth is a county hospital as established by Ohio law, and all MetroHealth employees are required to contribute to Ohio Public Employee Retirement System (OPERS).
All employees who are paid in whole or in part by the state of Ohio, a county, municipality, or any other political subdivision of state or local government in Ohio are enrolled in OPERS. The required pretax employee contribution is 10% of salary. The required employer contribution is 14%.
OPERS will mail a new hire kit to your home address. You must select one of three plans within 180 days or you will be defaulted to the traditional plan. Visit OPERS for seminars/webinars and other resources to assist in your decision (click on Active Members > Selecting a Plan). You can also call the OPERS New Hire Line at 1-866-673-7748 for personalized counseling Monday - Friday 8 A.M. - 4:30 P.M.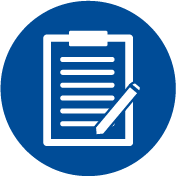 Enter Electronically & Submit Online
Required
Statement about Social Security
Parking Deduction Authorization Form
Required - If Enrolling Dependents in Benefits
Optional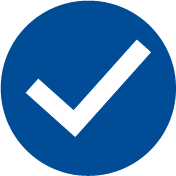 Read & Review Important Information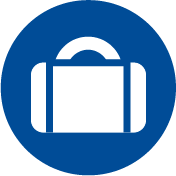 Week 1 & Week 2 Action Items
Required
Benefits Enrollment Instructions
Federal and State Tax Instructions
---
3. Required LEAP Modules
The following Learning Engagement and Performance (LEAP) System modules cover information required by various compliance and accreditation organizations to help keep you, our patients and visitors safe. All modules with [20XX CORE] in the title must be completed by the end of your first day. You can begin working on modules any time prior to your first day of employment or you can use the second half of your New Employee Orientation to do this.
The modules you are required to take will be listed in the "My Learning Plan" section of your LEAP homepage.
Click the name of each course to launch and complete the course. (Note: you must score 80% or better in each course in order to complete)
If you experience any technical issues, please review the LEAP Login Instructions and Tipsheet. If you continue to have technical issues, please contact HR – Talent Management & Development at 216-957-3240.
Access LEAP modules