We just made some exciting announcements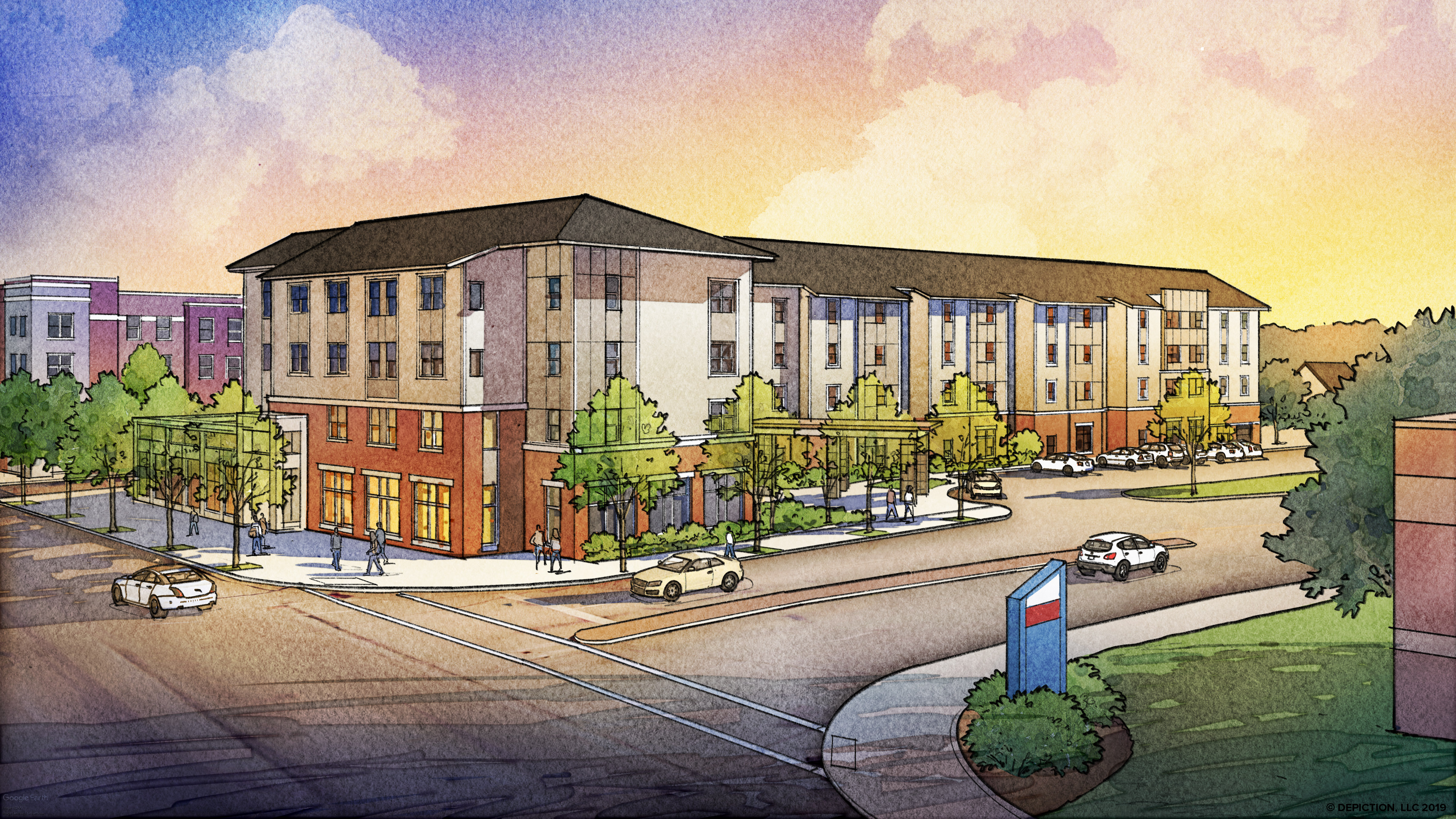 We just made some exciting announcements
MetroHealth is going to bring more than 250 new apartments to the neighborhood around our main campus. We're building an institute dedicated to improving the health and lives of everyone in the community. And we're launching an employee housing program to entice our workers to live and invest in our neighborhood.
Those are just some of the announcements made at our Annual Stakeholders Meeting this morning during a rousing speech by MetroHealth President and CEO Dr. Akram Boutros.
Here are some details:
MetroHealth will launch the Institute for H.O.P.E. (Health, Opportunity, Partnership and Empowerment). Based at our main campus, the institute will work to remove the obstacles to better health and better lives. It will function as a neighborhood hub, bringing together programs and resources so people of all backgrounds will have access to education, better jobs, higher wages, healthier food, reliable transportation and adequate housing. It will be a true neighborhood center with a community grocery store, a food pantry, educational classrooms, legal aid services, financial literacy training and offices for community partners who share our commitment to healthy, flourishing neighborhoods. Read more about the institute here.
Three new apartment buildings – one built right on our campus – will be constructed, a $60 million-plus investment that will provide at least 250 new apartments to our neighborhood. The building on our campus, to be located where a parking lot now sits at West 25th Street and Sackett Avenue, will offer up to 72 affordable units

available to those who earn 30% to 80% of the area's median income

. Two other complexes with up to 190 market-rate apartments are planned for West 25th Street. Each building will have a first floor dedicated to making life easier for residents or our neighborhood, including commercial space for a mix of amenities including restaurants, a grocery store and an Economic Opportunity Center offering job training and other services. For more on the new apartments, click here.
MetroHealth is launching an employee housing assistance program to entice our workers to move into the neighborhoods surrounding our main and Old Brooklyn campuses. Qualifying MetroHealth employees will receive up to $20,000 if they purchase a home nearby, and workers who already live in the neighborhood can receive up to $8,500 to upgrade their homes. Read more about the program here.
We are expanding our Doc2Go telemedicine service so that college students in four states – Ohio, Kentucky, Florida and Texas – can see doctors 24/7 via phone or video with no copays. Read details here.
We are partnering with the Cleveland Metropolitan School District and the Greater Cleveland Food Bank to serve students free hot, nutritious lunches at four MetroHealth locations: Main Campus, Broadway, Buckeye and Old Brooklyn. Free lunches will be served starting Monday, July 1. Find out more about the program here.
Watch Dr. Boutros' entire speech here.
(Photo caption: A preliminary architect's rendering of the new apartment building slated for MetroHealth's main campus.)