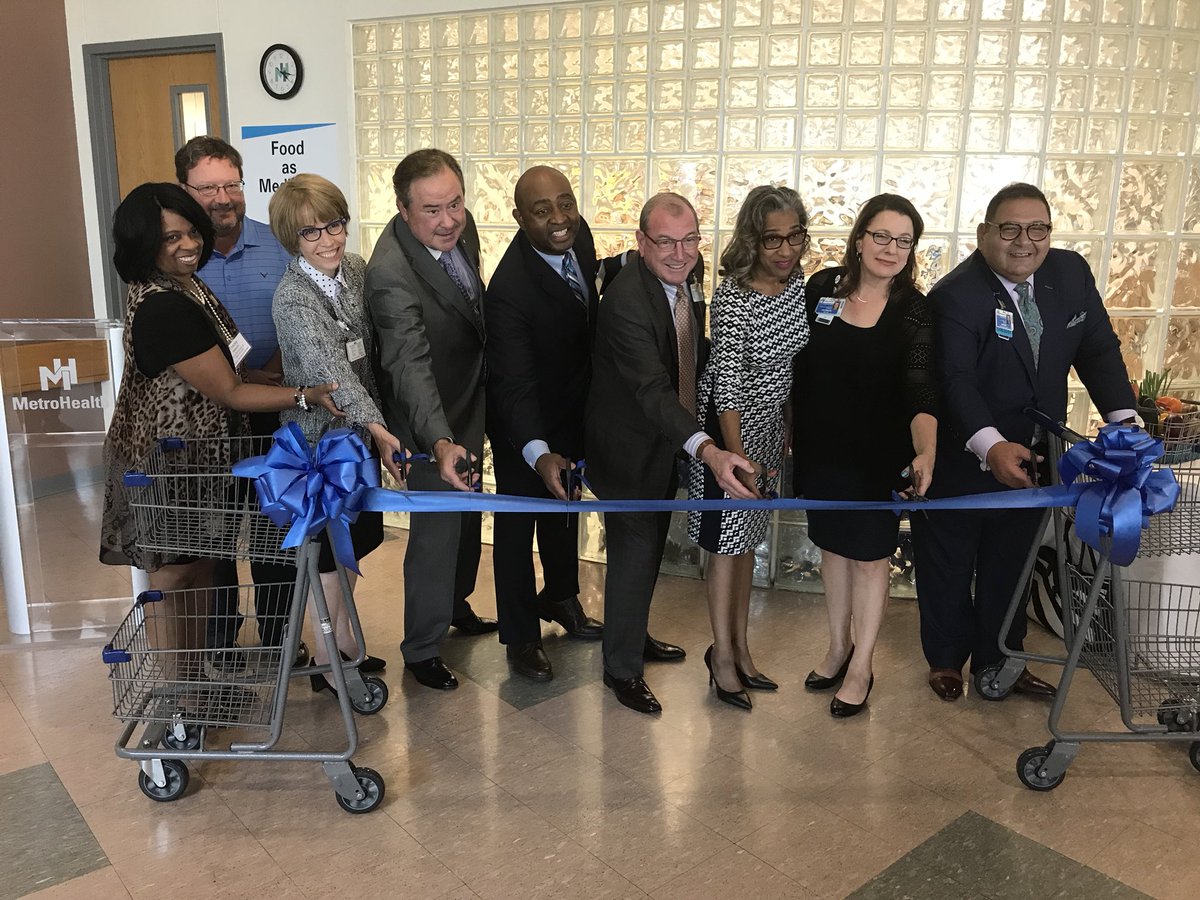 Our 'Food as Medicine' Clinic is Open
Cuyahoga County leads the state in the number of people who lack access to healthy, affordable food.
No one should have to choose between buying food and buying shoes for their kids, paying rent or having medicine.
This week, we cut the ribbon on our "Food as Medicine" food clinic for patients at MetroHealth. It's part of a pilot program to address food insecurity issues in Cuyahoga County.
Citizens Bank and Mt. Sinai Health Care Foundation are funding the startup, which is located in the Outpatient Plaza at our Main Campus on West 25th Street.

Using a "Food as Medicine" concept, patients will receive a food prescription, which covers two visits a month to the food clinic. Patients can select a two- to three-day supply of healthful food for their household at no cost.
To benefit from the new food clinic, patients must have been screened positive for food insecurity during an inpatient stay, have a primary care provider at MetroHealth and have uncontrolled diabetes, uncontrolled hypertension or acute exacerbation of heart failure.

The Greater Cleveland Food Bank will stock the clinic with healthy food: whole grains, dairy, fresh and frozen produce, canned fruits, vegetables and meat products. A diet technician will provide nutritional education, recipes and advice for patients about their dietary needs. Bus and parking passes will also be available for patients in need.
(Ribbon cutting photo pictured left to right: Tracey Mason, VP of Partnerships & Client Services, Greater Cleveland Food Bank; Brian O'Neill, Chair, MetroHealth Foundation Board of Directors; Kate Brown, President, MetroHealth Foundation and Chief Development Officer, MetroHealth; Ralph Della Ratta, State President, Citizens Bank, Ohio; Felton Thomas, Board Chair, Greater Cleveland Food Bank and Executive Director of the Cleveland Public Library; Thomas McDonald, Chair, MetroHealth Board of Trustees; Vanessa Whiting, Secretary, MetroHealth Board of Trustees; Patty McClain, Director, Food and Nutrition Services; Akram Boutros, President and CEO, MetroHealth.)