Walking after Stroke
Investigators
Nathan Makowski, PhD
Ronald Triolo, PhD
Patrick Crago, PhD
John Chae, MD
Richard Wilson, MD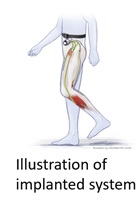 Difficulty walking is common after stroke as a result of limited leg movement. This research program develops and tests technologies to increase independence through improved walking ability after stroke.
One approach is an implanted neuroprosthetic system, which is a permanent assistive technology designed to generate functional walking movements by activating leg muscles in a coordinated manner.
The other intervention is a hybrid exoskeleton combining surface electrical stimulation and a motorized knee for use as a therapeutic tool and to assist walking during daily life.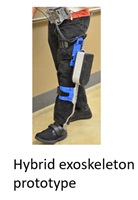 For more information about research studies involving Walking after Stroke, please contact:



Lisa Lombardo, MPT
Phone: 216-791-3800 ext. 64909
Email: [email protected]

©Copyright 2023 The MetroHealth System | 2500 MetroHealth Drive | Cleveland, OH 44109 | 216-778-7800 | All Rights Reserved.
There is no rating available for this provider for one of two reasons: he or she does not see patients, or has not received the minimum number of patient survey responses.