Arm and Hand Movement after SCI
Arm and Hand Movement after SCI
Investigators
Kimberly Anderson, PhD, Anne Bryden, OTR/L, Kyle Chepla, MD, Harry Hoyen, MD, Michael Keith, MD, Kevin Kilgore, PhD, Robert Kirsch, PhD, Hunter Peckham, PhD, Eric Schearer, PhD, James Wilson, DO
The MetroHealth Rehabilitation Institute is world-renowned for Functional Electrical Stimulation Research. For over three decades our research studies have provided the most advanced grasp, reaching, and postural stability capabilities for individuals with chronic cervical SCI via implanted neuroprosthetic devices.
Our current neuroprosthetic system enables individuals to perform a variety of functional activities of daily living, including eating, office tasks, personal grooming, improved posture, and improved wheelchair propulsion. Our new modular system, the networked neuroprosthesis, is now being tested in people with cervical level spinal cord injury, and we are preparing to initiate a multi-center clinical trial of the hand system.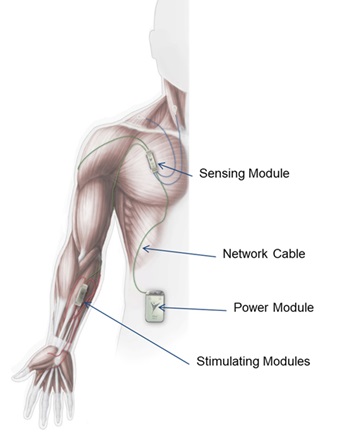 For more information about research studies involving Arm & Hand Movement after SCI, please contact:
Blake Perkins, DPT
216-957-3691
[email protected]

©Copyright 2023 The MetroHealth System | 2500 MetroHealth Drive | Cleveland, OH 44109 | 216-778-7800 | All Rights Reserved.
There is no rating available for this provider for one of two reasons: he or she does not see patients, or has not received the minimum number of patient survey responses.