Rehabilitation Using Non-Invasive Brain Stimulation
Rehabilitation Using Non-Invasive Brain Stimulation
Investigators
David Cunningham, PhD
Jayme Knutson, PhD
James Wilson, DO
Non-invasive brain stimulation is an emerging modality that can help restore motor function following neurological insult. Our laboratory uses transcranial magnetic stimulation, peripheral nerve stimulation, and neuroimaging methodologies to study neurophysiologic adaptation as a result of injury as well as recovery. These studies help inform our investigations which aim to pair non-invasive brain stimulation with physical and occupational therapy as well as functional electrical stimulation in order to accelerate and enhance motor function for patients with chronic hemiplegia due to stroke.
For more information about Rehabilitation using Non-Invasive Brain Stimulation research, please contact: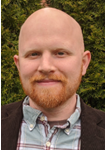 David Cunningham, PhD
Phone: 216-778-5347
Email: [email protected]

©Copyright 2023 The MetroHealth System | 2500 MetroHealth Drive | Cleveland, OH 44109 | 216-778-7800 | All Rights Reserved.
There is no rating available for this provider for one of two reasons: he or she does not see patients, or has not received the minimum number of patient survey responses.