Research at MetroHealth Rehabilitation Institute
Innovation leads to discoveries, enhancing the standard of care so all patients benefit.
Research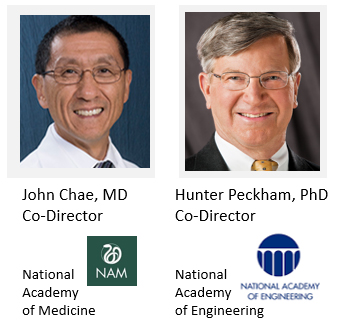 At the MetroHealth Rehabilitation Institute we believe that research is the critical gateway to outstanding patient care. Each of our research divisions engages in multiple ongoing research projects led by our physicians and scientists. When we innovate, make discoveries, and translate these discoveries to the standard of care, our patients benefit, not only regionally, but nationally and globally.
Our research programs, from translational basic sciences to implementation science, are growing exponentially, with our present research funding exceeding $50 million. The department of PM&R is currently the second-largest recipient of NIH funding among U.S. medical school PM&R departments (NIHRePorter).
In partnership with Case Western Reserve University and the Louis Stokes Cleveland Veterans Affairs Medical Center, we are the global leader in the development and implementation of functional electrical stimulation (FES) technologies for motor restoration for persons with central nervous system paralysis.
For more information about our research areas, investigators, how to participate in a research study, or new happenings, please continue to explore this website.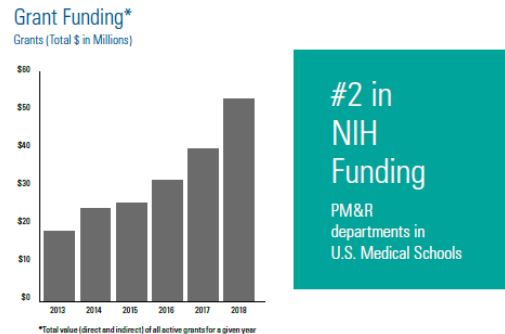 Make a Donation
Please help us to carry on the important work of research by continuing your support of the MetroHealth Rehabilitation Institute.
DONATE NOW