About MetroHealth Rehabilitation Institute
We are committed to improving the health, well-being and quality of life of persons with functional limitations by training the next generation of PM&R physicians and scientists.
About the Rehabilitation Institute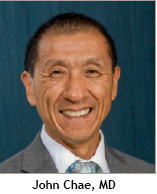 The MetroHealth Rehabilitation Institute is an integral component of The MetroHealth System. We are the only academic inpatient rehabilitation facility in the Greater Cleveland area accredited by the Commission on Accreditation of Rehabilitation Facilities (CARF). We are also the only facility in northern Ohio with dedicated units for stroke, brain injury and spinal cord injury (SCI)/major trauma rehabilitation, and one of only 14 federally designated SCI Model Systems in the U.S.
We receive referrals from our primary care colleagues as the first line "non-operative" musculoskeletal specialists; we complete the diagnostic work-up, deliver the treatment and, as appropriate, make referrals to our operative colleagues. In 2018, the Institute recorded over 35,000 physician visits and over 95,000 therapy visits.
We are committed to helping all our patients reintegrate back into their communities and vocations; to this end, we are proud to be the region's only CARF accredited Comprehensive Vocational Rehabilitation Program.
Since 1958, we have trained over 220 PM&R residents — more than 100 since 2000, with a 100 percent five-year pass rate on part I of the American Board of PM&R certifying examination. We have trained 13 Accreditation Council for Graduate Medical Education (ACGME) SCI fellows since the start of the program in 2006 with a 100 percent pass rate on the SCI Medicine subspecialty certifying examination. In 2018, we graduated our first ACGME Brain Injury Medicine fellow. Our ACGME Pain Medicine Fellowship enrolled its first two fellows in July, 2019.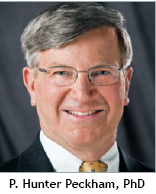 In partnership with Case Western Reserve University and The Louis Stokes Cleveland Veterans Affairs Medical Center, we are the global leader in the development and implementation of functional electrical stimulation (FES) technologies for motor restoration for persons with central nervous system paralysis. Our research programs at the MetroHealth Rehabilitation Institute, from translational basic sciences to implementation science, are growing exponentially with present funding of over $50 million. The department of PM&R is currently the second-largest recipient of NIH funding among U.S. medical school PM&R departments (NIHRePorter).
Exceptional leadership is exemplified today by two members of the National Academies who serve as co-directors of the Institute, John Chae, MD, of the National Academy of Medicine and P. Hunter Peckham, PhD, of the National Academy of Engineering. Our transdisciplinary approach leverages the expertise of multiple clinical and scientific disciplines, creating a culture of collaboration and learning.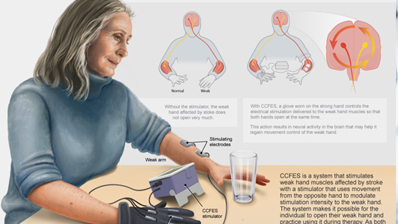 Research
Our research programs are growing exponentially, with our present research funding exceeding $50 million. Each of our research divisions engages in multiple ongoing research projects led by our physicians and scientists.
Learn More