Behavioral Health Services
Our behavioral health professionals offer both evaluations and treatment, and we accept patients in both inpatient and outpatient settings. To schedule an appointment, call 216-778-4428.
Behavioral Health Services
Feeling and being healthy involves more than just having physical health. Mental and emotional health are just as vital to feeling truly well.
Our behavioral health team offers both evaluations and treatment, and we accept patients in both inpatient and outpatient settings. Whether your challenge is new or ongoing, we are here to help.
MetroHealth offers a wide array of behavioral health services, including medication management, counseling, and therapy and treatment for substance use disorders.
The MetroHealth Behavioral Health team can address a variety of behavioral health issues, including:
Anxiety disorders
Bipolar disorder
Depression
Schizophrenia
We offer care in two formats:
Inpatient program: designed for people with acute mental health disorders that require intense, around-the-clock care and supervision.
Outpatient program: designed for people who have mental health disorders but can continue to live at home while they access care.
The therapies we offer in these programs can vary depending on the mental health issue at hand, but programs might include medication, individual psychotherapy and group psychotherapy.
And they are tailored to your needs:
The MetroHealth Behavioral Health Difference
Behavioral health is integrated into all care throughout the MetroHealth System.

This means your mental health is considered part of your comprehensive care whether you are seen at our main campus or one of our many locations across Northeast Ohio.

Our diverse group of specialists include:
Psychiatrists
Clinical Psychologists
Advanced Practice Nurses
Mental Health Counselors
Social Workers
Chemical Dependency Counselors
Medical residents and student interns from various disciplines
Our attending physicians are all faculty at Case Western Reserve University. We have a robust teaching program that consistently brings new ideas and energy to our department, and our staff have experience in a wide range of treatment approaches.

Our behavioral health specialists offer services in the Emergency Department at MetroHealth Medical Center. We have a doctor available 24 hours a day, seven days a week. If you enter the hospital with a psychiatric emergency, or you need someone to talk to because of an illness or injury that sent you to the hospital, we can help.

Behavioral health services are integrated into several of our primary care clinics and specialty care areas, including sleep, weight management and cancer care clinics. This allows patients to receive behavioral healthcare services in conjunction with their medical care.
We also offer specialized behavioral health services outside our facilities:
On-site evaluations for kids in foster care
Wellness Re-entry Assistance Program for people leaving the Cuyahoga County Jail who need access to primary care, mental health and substance use treatment
Recovery Services for Substance Use Disorders
When drugs or alcohol affect your life, MetroHealth can help. We offer Level-of-Care Assessments for substance use disorders. Then we work with patients and their families to map out personalized treatment plans. MetroHealth provides intensive and non-intensive outpatient group services, individual counseling and Medication Assisted Treatment (MAT).
The MetroHealth System and Recovery Resources have partnered to coordinate care for patients with behavioral health and addiction issues. The partnership expands services for the community, allowing current Recovery Resources' clients and MetroHealth patients to receive coordinated care for mental illness, and substance use disorders. Learn more about MetroHealth's Recovery Services.
Begin Your Recovery
MetroHealth and Recovery Resources have partnered to make access to mental health and addiction services easier for our patients.
Our partnership makes it easy for you to continue receiving care at MetroHealth even if you go to Recovery Resources for behavioral health services.
Suicide Prevention Hotlines
If you or someone you know is experiencing suicidal thoughts, please go to your nearest emergency department.

To speak with someone now, please call:
24/7 Crisis Hotline | 216.623.6888 (Local)
National Suicide Prevention Lifeline | 1-800-273-8255
Other resources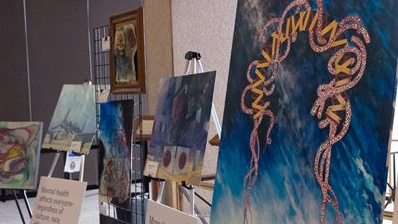 Mental Health Awareness
In support of our social responsibility to stop the spread of COVID-19, we are recognizing Mental Health Awareness Month through a Virtual Art Show. Now more than ever, we need to come together to celebrate each other's creativity and talent.
Learn More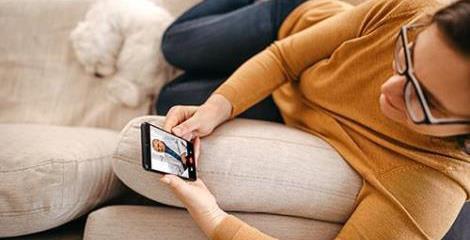 Virtual Health Talks
Find upcoming talks and past recordings of virtual discussions on a variety of health topics, led by MetroHealth providers.
Find health talks
Our Doctors/Medical Providers
Graduate Medical Education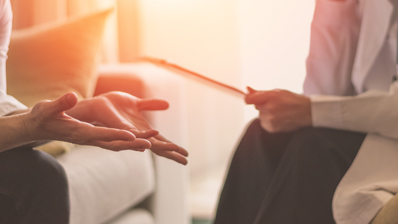 Psychiatry Residency Program
MetroHealth has a fully accredited General Psychiatry Residency Training program in Cleveland's county hospital system and a strong affiliation with Case Western Reserve University.
Learn more about us
Psychology Residency Program
This innovative, fast paced internship was developed to meet the training needs of psychology doctoral students and to meet the mental health needs of our diverse community.
Learn more about us