Population Health Research Institute (PHRI) Pilot Grant Program
Overview
The Population Health Research Institute seeks to expand the pool of population health researchers through this pilot grant program.
Funding Opportunity Purpose
This program will provide one year of seed funding for MetroHealth Faculty investigators to fund research projects in population health. In addition to the $35,000 awarded, MetroHealth will also cover 10% of the MetroHealth' s PI salary. Upon completion of the program, recipients are expected to use pilot project results to seek independent funding to advance their projects.
Eligibility
Research project focusing on population health
Principal investigator employed by The MetroHealth System and has a faculty appointment at CWRU
Principal investigator and co-investigators certified in CREC
Principal investigator and co-investigators registered with the MetroHealth Institutional Review Board
Recipients will follow the human subject research protection policies of Case Western Reserve University and The MetroHealth System. Recipients will also comply with institutional policies regarding potential conflicts of interest. Recipients who are planning clinical trials will be required to register the trial at ClinicalTrials.gov prior to enrollment of participants.

Competitive applications are well written, clearly articulate the population being addressed and the problem the population faces, are collaborative, are methodologically rigorous, show potential to positively affect the health of targeted populations, and are likely to lead to external funding.
Funding
Requests may be made for up to $35,000 in total costs paid over 1 year. The budget may include up to 10% total salary support for the MetroHealth principal investigator (PI) in addition to the $35,000. If more than one MetroHealth PI, the salary support would need to be split among PIs or used solely to support one PI.

Funding is available to support 2 pilot grants in 2021. An investigator may only receive funding for one pilot grant at a time.
Key Dates
Application Due Date:

April 1, 2021
Scientific Merit Review Date:

July 1, 2021
Notification of Decisions:

August 1, 2010
Earliest Project Start Date:

September 1, 2021
Submission of Application
All applications should be submitted via CWRU InfoReady and must be received by 11:59PM EST, April 1st, 2021.
If you would like to have a consult meeting with one of our awarding team members, please complete the Consult Meeting Request form and send to Sabrina Perkins at [email protected].

InfoReady will also be used to verify completed applications, to assign reviewers to submitted applications, and to allow reviewers to view and grade submitted applications

The RFA can be found in the InfoReady system under "FUNDING OPPORTUNITIES" and is titled "Population Health Research Institute Pilot Grant Program" or can be found directly in this link.
Applications
Applications should include the following, but not exceed 7 pages:
Abstract (not more than 400 words)
Specific aims
Research strategy (significance, innovation, and approach/methods)
References
Letters of support (Optional)
Statement that a completed IRB application has been submitted with screenshot of submission
Human subject research narrative
Planned enrollment table
Biosketch of investigator(s) and key personnel
Budget and budget justification for funding not to exceed $35,000 (total costs) plus 10% salary support of the MetroHealth PI
Data safety and monitoring plan or description of why it is not necessary
Grant Selection Process
The grant selection process will be peer-reviewed. The review panel will be diverse and consist of members of The Population Health Research Institute (PHRI) with representation from the 3 core centers (Center for Health Care Research and Policy, Center for Reducing Health Disparities, and Center for Clinical Informatics Research and Education), PHRI's Biostatistics and Evaluation core, The Population Health Innovations Institute of The MetroHealth System, other researchers throughout the institution and Case Western Reserve University, and/or community stakeholders. Additional members will be solicited based on the expertise needed to optimally review submitted applications. Members will receive training prior to each grant selection meeting. Prior to the grant meeting, 3 panel members will review each application and post scores in InfoReady. Grants will be scored using the 9-point NIH rating scale (1 = exceptional, 5 = average, 9 = poor) in 5 categories: significance; innovation; approach; likelihood of leading to subsequent funding; and inclusion of women, minorities, and children. An overall impact score will be assigned that encompasses the rating assigned to all of the 5 categories but will not simply be an average of the scores. The panel will be chaired by a faculty member with experience chairing or participating in grant review panels for NIH, CDC, AHRQ, HRSA, and/or PCORI. During the panel meeting, all panel members will assign an impact score to each application unless they are recused due to a potential conflict of interest. All applicants will receive a summary of the grant review including the impact score. Applicants who are not funded will be encouraged to reapply.

For additional information contact:
Sabrina Perkins ([email protected] or 216-957-3623)
2021 Pilot Grant Awardees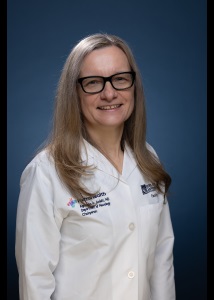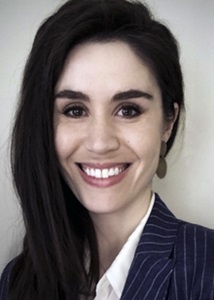 Agnieszka Ardelt, MD: Teaching Students to Teach About Stroke
Kristen Berg, PhD: Investigating Socioeconomic Disparities in Slow and Fast Aging: Exploiting Residual Blood Samples to Examine Sociomedical Risk and Resilience in a Pediatric Analytic Cohort