10/09/20 First Responders Are at Low Risk of Contracting COVID-19 With PPE Use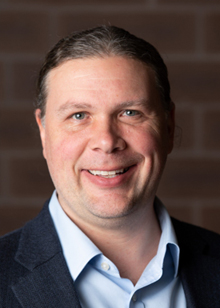 A new study from researchers at The MetroHealth System shows masks and personal protective equipment appear to be highly effective in reducing risk when EMS medics care for people infected with COVID-19.

MetroHealth researchers Yasir Tarabichi, MD, and Adam Perzynski, Ph.D., conducted COVID-19 surveillance over a seven-week period with 300 first responders from Cleveland EMS and fire services.

The results showed that while about 70% of first responders had contact with patients who had COVID-19, only around 5% tested positive for the virus. Half of those who tested positive reported having no symptoms. Only one needed to seek healthcare for symptoms.

For consistent results, first responders were tested twice, with both nasal swabs and bloodwork three weeks apart to look for new infections.

"Among the more remarkable findings of our study was that despite the challenges of day-to-day work caring for, at times, very sick COVID-19 patients, first responders demonstrated a low infection rate. This suggests that our first responders are well-trained professionals committed to keeping their patients and coworkers safe," said Dr. Perzynski, Associate Professor of Medicine at the Case Western Reserve University School of Medicine.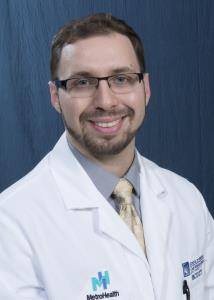 MetroHealth physicians say this study supports evidence that masks and PPE work in reducing the risk of contracting the virus. At times, first responders were in enclosed spaces with COVID-19 patients and still didn't have an increased risk when they wore appropriate protective supplies.

"Recognizing the threat of the pandemic, the first responder community rapidly adopted aggressive personal protective measures and enhanced sanitation of equipment and vehicles," said Thomas Collins, MD, FACEP, Emergency Medicine physician at MetroHealth.

When asked, most first responders reported adequate PPE supplies and training.

"Cleveland first responders place themselves at great personal risk for the patients they serve and this study highlights the importance of ensuring adequate PPE supplies and training for these essential workers," said Dr. Tarabichi.

"They also face the same day-to-day risks at home as the rest of us and precautions like wearing a mask, avoiding large gatherings and washing your hands apply to everyone," added Dr. Perzynski.

The results of this peer-reviewed study are published online in the journal of Pre-Hospital Emergency Care.
10/01/20 Dr. Sossey-Alaoui Awarded $483,000 to Study Aggressive Form of Breast Cancer that Disproportionately Affects African American Women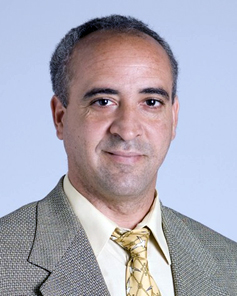 Khalid Sossey-Alaoui, PhD, staff scientist in the Division of Cancer Biology of the Department of Medicine, was awarded a $483,000 supplement from the National Cancer Institute (NCI) to study an aggressive form of breast cancer that disproportionately affects African American women. These "triple-negative breast cancers" or TNBCs, are an unusually aggressive and metastatic subtype of breast cancer that also exhibit rapid rates of recurrence. Because of this, TNBC patients have a poor prognosis as compared to individuals harboring non-TNBC tumors.
The supplement funding will be used to investigate the genetic and socioeconomic factors that conspire to create cancer disparities for African American women with TNBC. Specifically, the funding will determine whether there are differences in genetic expressions within TNBC tumors among African American versus Caucasian women. The study will also investigate the association between neighborhood social disadvantage and genetic markers as possible explanation for breast cancer disparity.
This work is an example of a collaborative, transdisciplinary initiative within the MetroHealth System that leverages our expertise in the basic sciences in the Division of Cancer Biology, population health research in the Population Health Research Institute, and clinical sciences in the Cancer Care Center. Dr. Sossey-Alaoui is Assistant Professor of Medicine at the Case Western Reserve University School of Medicine. Collaborators include Natalie Joseph, MD, Associate Professor of Surgery, Adam Perzynski, PhD, Associate Professor of Medicine, and Vinay Varadan, PhD, Assistant Professor of Medicine and Pharmacology.
08/06/20 Adam Perzynski, PhD, Receives NIH Awards to Study Neighborhood Influences on Disease among Older Adults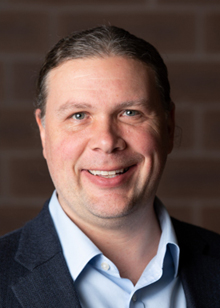 A research team co-directed by Dr. Adam Perzynski, a sociologist and researcher in the MetroHealth Population Health Research Institute, was awarded two grants with combined value of $500,000 from the National Institute on Aging. Dr. Perzynski co-directs the studies with Dr. Jarrod Dalton of the Cleveland Clinic Department of Quantitative Health Sciences.
The first grant is entitled "Mechanisms of Cognitive Decline Across Socioeconomic and Clinical Contexts." Current forecasts suggest that the prevalence of Alzheimer's disease will exceed 15 million individuals by the year 2050. The researchers will conduct predictive modeling using a 20-year, 3-million-person Northeast Ohio clinic care registry to understand how a wide array of factors (e.g. environmental, socioeconomic, cardiovascular) and therapies (e.g. antihypertensive treatment) combine to shape cognitive status and decline among older persons.
Co-investigators of the study include, Dr. Lorella Luezas Shamakian, a MetroHealth specialist in geriatrics; Dr. Douglas Gunzler, a MetroHealth biostatistician; Dr. Eva Kahana, Director of the Elderly Care Research Center at CWRU; and Dr. Elizabeth Pfoh, a Cleveland Clinic health services researcher.
The second grant is entitled "Cardiovascular Risk among Transgender Persons in a Regional Electronic Record 'Registry'." Using the same research registry as the first study, the researchers will focus on understanding the complexity of how neighborhood, economic and clinical factors combine to determine heart disease risk in a large regional cohort of transgender adults. Too little is understood about the heart health of sexual and gender minority groups, and this work addresses a critically important research gap. Dr. Laura Mintz from the MetroHealth LGBTQI+ Pride Network and Dr. Scott Moore from the CWRU School of Nursing will collaborate with Dr. Dalton and Dr. Perzynski.
Adam Perzynski, PhD, is Associate Professor of Medicine at the Case Western Reserve University School of Medicine.
07/22/20 Drs. Aleece Caron and Daryl Thornton, appointed Co-Directors of Education for the Population Health Research Institute
Please join me in welcoming Associate Professors of Medicine, Aleece Caron, PhD, and Daryl Thornton, MD, MPH, as the new Population Health Research Institute (PHRI) co-Directors of Education. Aleece and Daryl have served as outstanding research faculty within The MetroHealth System for over a decade, and both have received the Case Western Reserve University Scholarship in Teaching Award several times.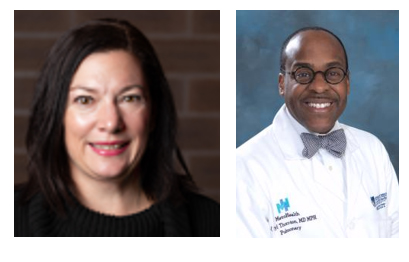 Both Drs. Caron and Thornton's deep understanding of the MetroHealth mission and organization along with their prior faculty development and mentoring experience will serve PHRI and MetroHealth well as they work to develop and implement a cohesive education program within PHRI, including a new population health research fellowship. This fellowship will create a strong base of MetroHealth investigators interested in better understanding and improving the health of the communities we serve. Please congratulate them on this critical leadership role within PHRI.
Dr. Caron received her PhD in Health Services Research in 2000 from Case Western Reserve University, received a VA Career Development Award in Implementation Science, and has been on faculty at MetroHealth since 2008 where she has been integral to training residents and faculty in quality improvement. Nationally, she served as Chair of the American Association of Medical Colleges (AAMC) graduate medical education committee 2015-2018 and chairs the quality improvement committee for our region. She leads 2 large HRSA training grants focused on training primary care faculty to improve the health outcomes of underserved patient populations.
Dr. Thornton received his MD from Washington University in Saint Louis and MPH in 2001 from University of Washington where he completed fellowships in Pulmonary, Critical Care, and Sleep Medicine and in the Robert Wood Johnson Foundation Clinical Scholars Program. He has been in clinical practice at MetroHealth as a pulmonary and critical care physician since 2005 and has co-directed the Center for Reducing Health Disparity (CRHD) within PHRI since 2014. Dr. Thornton was awarded the nationally recognized Kaiser Permanente Excellence in Teaching Award by Case Western Reserve University and has received the MetroHealth Department of Medicine Teaching Excellence award 5 times. Nationally, he served on the Education and Publication Committee for the American College of Physicians (ACP) which oversaw the educational initiatives of the organization. He has served in various leadership positions for the American Thoracic Society (ATS) including being a member of the ATS Board of Directors.

Shari Bolen, MD, MPH
Director, Population Health Research Institute
Director, Center for Health Care Research & Policy
The MetroHealth System
Associate Professor of Medicine
Case Western Reserve University