Population Health Research Institute
Paving the future for medical research, education, clinical care, and community health, the component Centers of the Institute include the Center for Healthcare Research and Policy (CHRP), the Center for Reducing Health Disparities and the Center for Clinical Informatics Research and Education.
Population Health Research Institute
A Note from the Director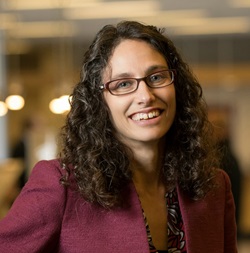 Dear Colleagues,
On January 2, 2020, I became the Founding Director for the Population Health Research Institute at The MetroHealth System. The Population Health Research Institute is comprised of three research centers (the Center for Informatics Research, the Center for Reducing Health Disparities, and the Center for Health Care Research and Policy) and supported by a Biostatistics and Data Sciences Division. Together, our 3 centers will transform how we understand and improve the health of the populations we serve. Our collective efforts in collaboration with external partners will establish powerful new models of how to improve the health of different communities in the region, statewide, and nationally.
The 3 Centers within the Population Health Research Institute have had great success in 2019 with over 40 publications in 2019 and over 20 active grants totaling over 18 million dollars to The MetroHealth System. Our outstanding research programs led by nationally renowned investigators are further described on each of the Center's websites.
I look forward to partnering with faculty from all 3 centers, internal and external stakeholders as we begin a strategic planning process for the new Population Health Research Institute to expand the Centers nationally recognized success in education, innovation and discovery in population health.
Sincerely,
Shari Bolen MD, MPH
Director, Center for Health Care Research and Policy, CWRU at The MetroHealth System
Director, Population Health Research Institute, The MetroHealth System
Director, Cardiovascular Disease Programs, Better Health Partnership
2500 MetroHealth Dr., Rammelkamp Bldg., 2nd Floor, Cleveland, OH 44109