Hours of Operation
Location Hours
Sunday: Closed
Monday: 7:30 a.m. – 6 p.m.
Tuesday: 7:30 a.m. – 6 p.m.
Wednesday: 7:30 a.m. – 6 p.m.
Thursday: 7:30 a.m. – 6 p.m.
Friday: 7:30 a.m. – 6 p.m.
Saturday: 8:15 a.m. – 2:15 p.m.
Sports Medicine and Physical Therapy
Our team is dedicated to providing treatment of illness and injury to the musculoskeletal system, in athletes and non-athletes alike. Whether you need physical therapy to recover from an illness or injury, or treatment for an overuse injury or injury to the bones, muscles, joints or limbs playing the sport you love, we have highly trained physical therapists and a sports medicine doctor for you and your family.
Conditions Treated
Orthopaedic injuries (adults and children 8 and older):
Bone and joint conditions
Back and neck pain
Industrial injuries
Sports-related conditions (age 7 and older):
Ankle, knee and hip injuries
Shoulder, elbow and hand injuries
Sports-related spine injuries and concussions
Sports-related knee injuries
Sports-related shoulder injuries
Running injuries
Tennis injuries
Services at this Location
(3)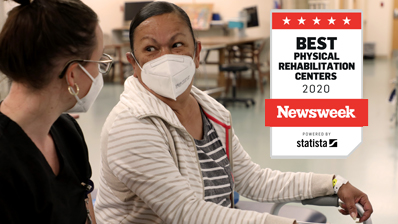 One of Newsweek's Best Physical Rehabilitation Centers 2020
The MetroHealth System has been recognized on Newsweek's inaugural list of Best Physical Rehabilitation Centers.
"The care team at MetroHealth's Rehabilitation Institute are miracle workers who help injured people reclaim their lives," said MetroHealth President and CEO Akram Boutros, MD, FACHE. "We are honored Newsweek has recognized, on a national level, our efforts and commitment to our patients."
Read More
You last viewed this location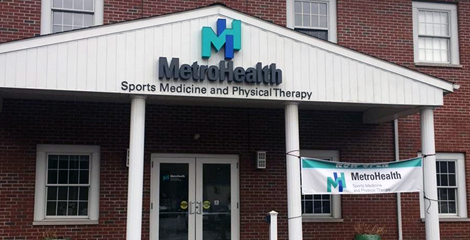 Cleveland Sports Institute
1 Eagle Valley Court, Suite 204
Broadview Heights, OH 44147
216-957-7678