LGBTQI+ Pride Network
The MetroHealth Pride Network was the first LGBTQ clinic in Cleveland dedicated to serving the LGBTQ community. Specially trained physicians and staff provide care that respects your unique health needs — including transgender services. We offer the routine care you need to stay healthy. It's primary care plus.
Primary Care Services
Adult care
Hormone therapy
OB-GYN care
Family planning
Smoking cessation
Controlling your cholesterol numbers
Lowering your high blood pressure
Immunizations
Physical exams
HIV prevention (PrEP or Pre-Exposure Prophylaxis)
Specialty Care Services
The network also offers a variety of LGBTQ focused specialty care at many locations throughout the county. Providers with an interest in LGBTQ care can be found in all specialties at MetroHealth including plastic surgery, OB-GYN, ear, nose and throat (ENT), dermatology and physical medicine and rehabilitation (PM&R).
There is no medical certification for LGBTQ medicine, but our treatment team has a great deal of experience and expertise in treating people in the gay community. Our providers are all focused on LGBTQ health, and they are active nationally and internationally with the World Professional Association for Transgender Health (WPATH).
---
Pride Network Primary Care Locations
Find Pride Network primary care services at the following locations:
Brecksville Health and Surgery Center
Cleveland Heights Medical Center
Pride Clinic at LGBT Community Center of Greater Cleveland
Middleburg Heights November Family Health Center
Thomas F. McCafferty Health Center
---
Our Doctors/Medical Providers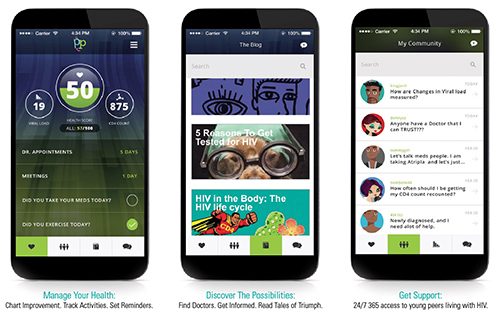 Private social media app for young adults living with HIV.
Positive Peers is a private social media app for young adults, aged 13 to 34.
Chat. Find Doctors. Get Support.
Get the App