Foundation Events
Since its founding in 1837, The MetroHealth System has been serving the medical needs of the Greater Cleveland community. Today, MetroHealth is one of the largest, most comprehensive health care providers in Northeast Ohio. Excellence in patient care is supported by a continued commitment to remain a leader in community service, medical education and research. We strive to meet the needs of our patients first, by serving with compassion and advocating for the well-being of all, especially those without the ability to pay.
The MetroHealth Foundation is committed to MetroHealth and its mission by engaging the community and raising philanthropic support.
Hosting a Community Fundraising Event is a great way to get involved and support MetroHealth
Your event will play a significant role in providing support and raising awareness for the hospital, and for that we are truly grateful! It's easy to get started:
Decide what kind of fundraiser you want to hold and select a date
Review the MetroHealth Foundation Guidelines for Community Fundraising Events
Register your event with MetroHealth (online registration is quick and easy - all Community Fundraising Events must be registered with The MetroHealth Foundation). Once we receive your application, we'll contact you to answer any questions you may have.
Hold your event and have FUN!
For more information about hosting a community fundraising event, please contact Laurie Wise-Maher at [email protected] or 440-592-1397.
---
2019 Events
Mad for Metro
Friday, March 29, 2019
7 p.m. at Vosh Lakewood, 1414 Riverside Drive, Lakewood
The annual fundraiser hosted by Delta Delta Delta Cleveland West Side Alumnae, raises money for MetroHealth's Child Life Patient Care, Education and Research Fund.

The Hyland Software 5K Race (Hy-5) & 1 Mile Walk
Saturday, May 11, 2019
9 a.m. – The race begins.
Hyland Software, 28500 Clemens Road, Westlake, Ohio 44145
The event, in its 11th year, raises money for the MetroHealth Transformation
American Cruisers 27th Annual Car Show
Sunday, May 19, 2019
10 a.m. to 3 p.m., rain or shine
General Motors parking lot, at the corner of Brookpark Road and Chevrolet Boulevard in Parma, Ohio.
The 26th annual Car Show, featuring vintage automobiles, is presented by the American Cruisers. Event proceeds benefit MetroHealth's Comprehensive Burn Care Center.
NICU Benefit Golf Outing
Friday, May 24, 2019
Shale Creek Golf Club, Medina, Ohio
Noon Lunch. 1pm Shotgun Start
Proceeds from the event benefit the MetroHealth Neonatal Intensive Care Unit (NICU).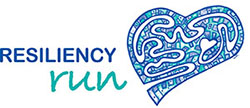 Resiliency Run
Saturday, June 22, 2019
7:30 a.m. event day registration begins; 9:30 a.m. the 5K Run/1-Mile Walk begins.
MetroHealth Medical Center
2500 MetroHealth Drive, Cleveland, Ohio 44109
Steve Dohm Dice Motorcycle Run
Sunday, June 30, 2019
Breakfast at 10am, Kickstands up at noon. Rounders Lounge, Mentor, Ohio
Benefitting the John A. Gannon Trauma Center and MetroHealth's Comprehensive Burn Care Center.
Brett Altieri Memorial Golf Outing
Friday, June 28, 2019
Sand Ridge Golf Club, 12150 Mayfield Rd., Chardon, Ohio 44024
Proceeds from the event will benefit the MetroHealth Cancer Center.
Raising the NETs for MetroHealth Volleyball Tournament
Saturday, July 13, 2019
11 a.m. – Force-Sports Eastlake, 34650 Melinz Parkway, Eastlake, Ohio 44095
Proceeds from the event benefit the MetroHealth Transformation.
The John A. Gannon Memorial Golf Tournament
Monday, September 16, 2019
11 a.m. Shotgun Start
Manakiki Golf Course, 35501 Eddy Road, Willoughby, OH 44094
Proceeds from the event benefit patients in the John A. Gannon Burn and Trauma Centers at MetroHealth and the MetroHealth Transformation.
Central Basin Bass Club Tournament
Sunday, October 13, 2019
7:30 a.m. to 3:30 p.m.
Portage Lakes State Park (off Manchester Road), Akron, Ohio