Community Resources
COVID-19 concerns? Call our hotline at 440-592-6843 (440-59-COVID).
Staying in quarantine means you're helping prevent the spread of the virus. It is for the safety of you, your family, and the community that you adhere to the quarantine. The Centers for Disease Control and Prevention offers additional information about quarantine.
Being in quarantine can make it hard to get the supplies you need – like food, toiletries, medical supplies and medicine.
Below are resources to help get the things you need delivered to your home, so you can avoid going in public except to seek medical care.
Multilingual resources for COVID-19 can be found on the Cuyahoga County website.
Education and Activities
---
Food & Groceries
School District Meal Resources
CMSD is offering a meal pick-up program at 22 PreK-8 sites across the city. Meals will include breakfast and lunch and is open to all children 18 and younger, regardless of where they go to school – public, parochial, charter or private schools in Cleveland. Learn more.
Download the CMSD meal pick-up locations and guidelines
Cleveland Heights-University Heights City School District, in partnership with AVI Food Systems, are also offering meal pick-up during the school closures. Learn more.
Download the Cleveland Heights-University Heights school district meal pick-up guide
Delivery Services
Local Food Resources
Internet Service
---
Talking to Kids about COVID-19
---
Unemployment Support
---
Medications & Medical Supplies
---
Multilingual Resources
---
MetroHealth Resources
---
Other Community Resources
---
How You Can Help
If you are looking for ways to help those in need, there are many ways you can support your family and friends who are in quarantine, helping ease their stress and meet their needs.
A few ways you can help: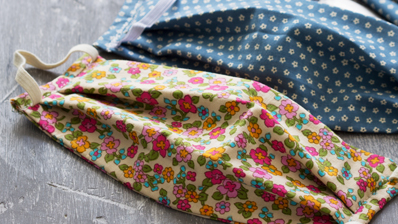 How to Donate Fabric Face Masks
There are many ways you can help us fight COVID-19. This includes creating cloth masks for patients, including children over the age of two, MetroHealth non-clinical employees and our community partners. Our staff also appreciate the homemade headbands with buttons to attach to ear loops.
Read More