Brittany Kuntz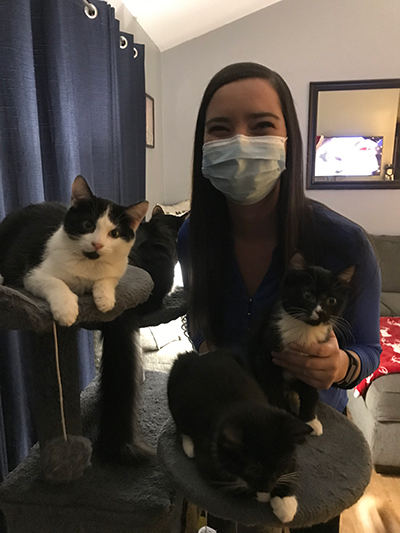 Brittany established Furever Companions as a 501(c)3 nonprofit in April of 2019 but has been rescuing animals for years. Her mission is to help rescue and re-home animals in need across Northeast Ohio with the help of local volunteers, fosters and donations.
"People will contact Brittany via her website or on Facebook and ask for her help in rescuing stray animals. Without hesitation, Brittany will rescue the stray, take it in like one of her own, make sure the animal receives veterinarian care, and then find a foster or forever home for the animal," her nominator wrote. Brittany has six fur babies of her own, so handling all adoptions, promotions, fundraising, vet scheduling, animal intakes and finances is no small feat.
Because she goes above and beyond, Brittany has been named a 2020 MetoHealth Shero.
Brittany is currently focused on rescuing cats and dogs, with plans to expand to additional animals in the future. Learn more about Furever Companions.

©Copyright 2022 The MetroHealth System | 2500 MetroHealth Drive | Cleveland, OH 44109 | 216-778-7800 | All Rights Reserved.
There is no rating available for this provider for one of two reasons: he or she does not see patients, or has not received the minimum number of patient survey responses.