Beverly Wurm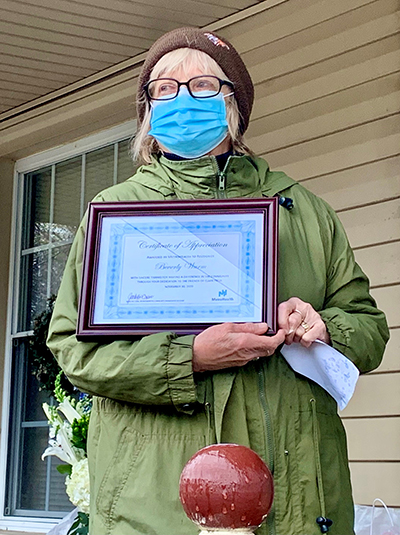 Longtime Tremont resident Beverly "Bev" Wurm has dedicated countless hours to many community organizations over the years.
The title of 2020 MetroHealth Shero is well deserved by Bev. She honors the award as much as it honors her. "Bev's work as founder and organizer of Friends of Clark Field transformed the area into a welcoming and engaging community gathering space for everyone to enjoy for more than a dozen years," her nominator wrote. The group hosted Friday night movies, Easter egg hunts, Halloween parties, arts and crafts days, and family nights consisting of treats, free books and entertainment. Clark Field was also used by high school and community sports teams.
Recent soil remediation efforts stopped all use of Clark Field, but efforts are underway to restore it to its former glory. MetroHealth has partnered with the Friends of Clark Field, delivering tons of dirt from the transformation of main campus to help with the remediation project.
Learn about the rich history of Clark Field, how a dedicated group of volunteers, community organizations and partners transformed the area into a well-used and much-loved community resource, and what lies ahead for the future of the Field.