Meet MetroHealth's Executive Staff
Dr. Akram Boutros joined The MetroHealth System as President and Chief Executive Officer in June 2013.
He serves as the leader of The MetroHealth System and is its primary public representative, reporting to the MetroHealth Board of Trustees. He works in partnership with the Board to ensure that the organization fulfills its mission and creates strategies that ensure its future success.
Prior to joining MetroHealth, Dr. Boutros was President of BusinessFirst Healthcare Solutions, a health care advisory firm focused on clinical transformation, operational turnarounds and emerging health delivery and reimbursement models. Dr. Boutros previously served as Executive Vice President and Chief Administrative Officer of St. Francis Hospital – The Heart Center in Roslyn, New York, and as Executive Vice President, Chief Medical Officer and Chief Operating Officer of South Nassau Hospital in Oceanside, New York.
An internist, Dr. Boutros received his Doctor of Medicine from the State University of New York Health Sciences Center at Brooklyn. He is a graduate of Harvard Business School's Advanced Management Program, is a Fellow, American College of Healthcare Executives, and is a recognized thought leader in management systems.
Dr. Boutros has been recognized for his leadership by several prominent organizations and publications. He was named to the Power 150 by Crain's Cleveland Business; Power 100 by Inside Business Magazine; EY 2015 Entrepreneur of the Year for Community Impact in Northeast Ohio; American Red Cross 2016 Community Leader; Stokes Community Leadership Award, 2017; 183 Nonprofit Hospital and Health System CEOs to know by Becker's Hospital Review; and a Top 30 Leaders of Northeast Ohio by Cleveland Magazine in 2018.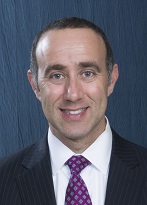 Craig Richmond was named Executive Vice President and Chief Financial Officer in January 2018.
Richmond is responsible for the system-wide leadership and strategic direction of the organization's financial operations, which include the revenue cycle, finance, accounting, internal audit, managed care, reimbursement and treasury departments.
Richmond joined MetroHealth in April 2010 as Vice President, Revenue Cycle, became Associate Chief Financial Officer in May 2013, and was named Senior Vice President and Chief Financial Officer in January 2014. His background includes more than 20 years working with academic medical centers, health systems and community providers to optimize revenue cycle and finance operations.
Richmond earned a Bachelor of Science in Accounting with a minor in Management Information Systems and Decision Support Systems from the University of Delaware. He is a Certified Public Accountant (Ohio and Maryland) and frequent speaker on a variety of best practices within finance and revenue cycle operations.
Bernard Boulanger, MD, MBA, joined The MetroHealth System as Executive Vice President and Chief Clinical Officer in March 2016.
In this role, Dr. Boulanger is partnered with Michael Stern, Executive Vice President and Chief Operating Officer, as System dyad leaders, responsible for aligning organization-wide operational and clinical efforts.
Prior to joining MetroHealth, he held several roles at University of Kentucky (UK) HealthCare, most recently serving as chief medical officer. He provided leadership in the areas of clinical operations, program development, service quality and physician leader development. Dr. Boulanger also served as a trauma and general surgeon, medical director of inpatient services, associate chief medical officer for perioperative services, physician executive for UK Good Samaritan Hospital, and as enterprise director for surgery, endoscopy and interventional services.
Dr. Boulanger earned his Doctor of Medicine from the University of Toronto's College of Medicine and a Master's in Business Administration from the University of Kentucky's Gatton College of Business and Economics.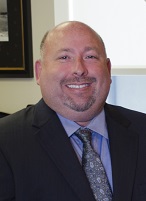 Michael Stern, MHA, FACHE, was named Executive Vice President and Chief Operating Officer in January 2018.
In this role, Stern partners with Bernard Boulanger, MD, MBA, Executive Vice President and Chief Clinical Officer, as System dyad leaders, responsible for aligning organization-wide operational and clinical efforts.
Stern joined MetroHealth as Senior Vice President and Chief of Staff in August 2015. Prior experience includes serving as System Vice President of Healthcare Services at Einstein Healthcare network in Philadelphia, a multi-hospital system and Level 1 Trauma Center, where he worked since 2011. He also held the position of Vice President of Operations at St. Vincent's Hospital in New York from 2006 to 2011 and held roles as Regional Administrator of Physician Services at St. Vincent Catholic Medical Centers and Administrator at St. Charles Hospital and Rehabilitation Center, both in New York.
Stern earned a Master of Health Administration degree from Clark University and the University of Massachusetts Medical School in Worcester, MA, and a Bachelor of Business Administration in Management degree from Hofstra University in Hempstead, New York. He is also a Fellow, American College of Healthcare Executives.
Elizabeth Heller Allen was named Senior Vice President - External Affairs in August 2015.
Heller Allen is responsible for leading long- and short-term strategy and providing leadership and oversight for the marketing, corporate communications, government relations and community relations areas.
She joined the system as Vice President, Marketing and Communications, in October 2013. Prior to joining MetroHealth, Heller Allen was a strategic communications consultant assisting clients in banking and health care and served as Adjunct Professor for The George Washington University Graduate School of Political Management Strategic Public Relations Program. Previous roles include serving as Executive Vice President and Chief Communications Officer for Huntington Bancshares in Columbus, and Chief Marketing and Communications Officer for Premier Health Partners. She also has held executive communications roles for Dell, Staples, Raytheon, Loral Corporation and Citicorp.
Heller Allen received her Master's in Business Administration degree from Indiana University and a Bachelor of Science degree in Editorial Journalism from Northwestern University's Medill School of Journalism.
She was among the inaugural inductees into Northwestern University's Medill School Hall of Achievement, was named to PR Week's Top 20 Corporate PR Practitioners in 2003 and received the Texas Public Relations Association Outstanding Practitioner of the Year award.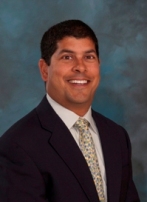 Karim Botros was named Senior Vice President, Chief Strategy and Innovation Officer in July 2017.
In this role, Botros oversees business and corporate development, innovation and integration, as well as planning and market research.
He joined MetroHealth as Chief Strategy Officer in August 2013. Prior to joining MetroHealth, he was a member of the Cleveland Clinic Foundation's Emerging Businesses group and oversaw corporate development projects. Between 1999 and 2008, he worked in private equity, acquiring companies within the health care, IT, and business service industries at The Riverside Company and The Jordan Company. Within the health care manufacturing industry, Botros has worked at Baxter Healthcare and Biomet as a manufacturing and product engineer.
He received his Master's in Business Administration from Northwestern University's Kellogg School of Management, and his Master's in Manufacturing Engineering Management and his Bachelor of Science degree in Biomedical Engineering from Northwestern University.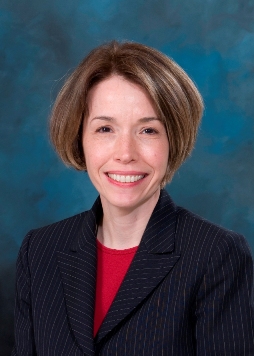 Kate Brown was named President of The MetroHealth Foundation and Chief Development Officer of The MetroHealth System in February 2016.
In this role, Brown is responsible for the creation and implementation of a comprehensive strategic fundraising program for The MetroHealth System.
She served as Vice President of Development since March 2006 after joining the System in 2001 as Director of Development. Prior to joining MetroHealth, Brown was a senior development officer with The Cleveland Clinic. She also served as director of development for the Northeast Ohio Chapter for The Multiple Sclerosis Society and membership program manager with the Greater Cleveland Growth Association.
Brown earned her Master's in Public Administration from Cleveland State University, and a bachelor's degree in International Studies from Miami University of Ohio.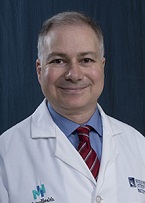 Nabil Chehade, MD, MSBS, was appointed Senior Vice President of Population Health in August 2016.
In this role, Dr. Chehade leads MetroHealth's efforts to transform its clinical and operational approach to a population health care model.
Dr. Chehade previously worked at HealthSpan Physicians and the Ohio Permanente Medical Group, where he served as chief executive officer and market president since 2013, overseeing all aspects of its population health program. Prior positions included executive medical director, chief medical informatics officer and chief of the Department of Urology.
Dr. Chehade received his medical degree and completed a residency in urology at the Medical College of Ohio in Toledo. He received a master's degree in Biomedical Studies with a major in pathology at Toledo as well, and he completed the Advanced Management Program at Harvard Business School. Dr. Chehade is board certified in urology.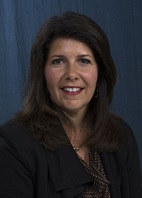 Cheryl Forino Wahl, MA, JD, joined MetroHealth in July 2017 as Senior Vice President and Chief Ethics and Compliance Officer.
In this role, Forino Wahl is charged with ensuring that MetroHealth's policies and practices reflect a culture committed to ethical conduct for the protection of patients, staff and visitors.
Before joining MetroHealth, she was the Chief Compliance Officer for ENVISIONRX OPTIONS, a subsidiary of Rite Aid Corporation. Prior to that, she served as Chief Compliance Officer for University Hospitals of Cleveland. Forino Wahl led her former companies to be recognized among the World's Most Ethical Companies® by the Ethisphere Institute, a global leader in defining and advancing the standards of ethical business practices.
Forino Wahl earned her law degree and a Master's in Medical Ethics from the University of Pittsburgh, and her bachelor's degree from Colgate University.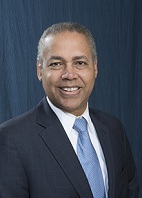 Walter B. Jones, Jr., joined The MetroHealth System as Senior Vice President of Campus Transformation in October 2014.
In this role, Jones is leading the transformation of MetroHealth's three million-square-foot main campus and surrounding community.
Jones previously served as senior vice president of facilities development for Dallas County Hospital District's Parkland Health and Hospital System. In that role he managed the planning, design, development and programming of Parkland's $1.3 billion 865-bed hospital and medical campus project. Prior to joining Parkland, Jones was an associate with Howell, Rusk, Dodson Architects in Atlanta, GA, where he oversaw projects including the major renovation and expansion of Atlanta's Grady Memorial Hospital and Northside Hospital Women's Center.
Jones received his master's degree in Architecture from Clemson University, and an undergraduate degree in Architecture and Urban Planning from Princeton University. He is a member of the American Institute of Architects and the Texas Society of Architects; he is LEED certified in sustainability design by the U.S. Green Building Council, and EDAC certified by the Center for Health Design in the principles of evidence-based design.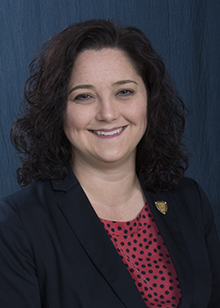 Melissa Kline, NDP, RN, NEA-BC, was named Vice President - Patient Care Services and Chief Nursing Officer in January 2108.
In this role, Melissa partners with the Vice President, Hospital Operations, to oversee MetroHealth's inpatient facilities. These include main campus, Old Brooklyn Campus, and the Parma and Cleveland Heights Medical Centers. In addition, she oversees all aspects of nursing practice for the system.
Kline previously served as Vice President and Chief Nursing Officer since January 2016 and served in a series of progressive leadership roles since beginning her career at MetroHealth in 1988. These include Nurse Manager, Director of Nurse Staffing Operations, Director of Nursing Operations and Professional Development, and Associate Chief Nursing Officer.
Kline earned a Doctor of Nursing Practice degree from the Chamberlain College of Nursing in 2017, a Master of Science in Nursing from Walden University, and a Bachelor of Science in Nursing from The University of Akron.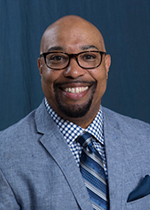 Alan K. Nevel was named Senior Vice President, Chief Diversity and Human Resources Officer for The MetroHealth System in June 2018.
In this integrated leadership role, Nevel is responsible for driving the human resources strategy to attract, retain and motivate a highly engaged workforce to implement MetroHealth's mission while leading diversity, inclusion, cultural competency and work-life strategies to empower employees.
Nevel most recently served as Vice President, Global Diversity and Inclusion for Thermo Fisher Scientific, a Massachusetts-based global life sciences solutions, specialty diagnostics and laboratory equipment company, which he joined in 2012. Previous experience includes leading diversity and inclusion, HR strategy delivery, talent development and organizational change management during his eight years with fashion retailer L Brands. Additional experience includes working at Anderson Consulting/Accenture and the Sherwin Williams Company.
Nevel earned a Master's in Business Administration from Case Western Reserve University's Weatherhead School of Management and a Bachelor of Arts in Liberal Studies from Cleveland State University.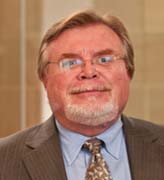 Michael Phillips has served as Chief Legal Officer for MetroHealth since September 2012.
In this role, Phillips manages the legal affairs of The MetroHealth System, including planning, directing and implementing system-wide legal reviews and approval processes.
He is a partner with Calfee, Halter & Griswold LLP, where he serves as co-chair of the Health Care and Life Sciences group. He has worked with a wide range of health care clients and his principal practice areas are counseling on health care regulatory matters and representing public hospitals. He is a member of the American Bar Association's Health Law, Business Law and Tax Sections and is an active member of the American Health Lawyers Association.
Phillips received his juris doctor degree from the Marshall-Wythe School of Law at the College of William and Mary, and his bachelor's degree from the University of Virginia.
Jane M. Platten was named Chief of Staff for The MetroHealth System in January 2018.
In this role, Platten is responsible for community and economic development, the Office of Patient Experience, the School Health Program, Public Safety, the Office of Policy Management and municipal contracting.
Platten joined MetroHealth in the summer of 2016, serving as Assistant to the CEO for Special Projects, and was named Associate Chief of Staff in the fall of 2017. Prior to joining MetroHealth, Platten worked as Chief of Staff for the Cuyahoga County Prosecutor's Office, where she was responsible for operational and policy management and acted as senior advisor to the county prosecutor. Additional experience includes serving as the Director of the Cuyahoga County Board of Elections from 2007 to 2012, and as Administrator, Administrative Services Division of the Board of Elections from March 2004 to March 2007.
Platten earned a Bachelor of Arts in English degree from John Carroll University in Cleveland.