Current Board Members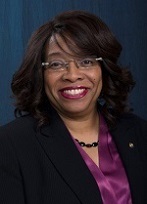 Arlene Anderson
Appointed: 2017 (Term Ends: February 2021)
Employment: Anderson is the founder and president of Minority Business Solutions, Inc. (MBS), a full-service diversity-consulting firm.
Education: Degree in health care administration from Kent State University.
Background: Anderson serves on various committees and boards to address inclusion of small, minority and female companies in the construction and supply chain industry. She is the first black woman to lead the Black Trades Council of Ohio, Inc. as Executive Director. She is Secretary of the Cleveland Branch NAACP and serves as the Interim Executive Director.
She also serves on the Board of Directors for the American Contract Compliance Association, Council of Economic Opportunities for Greater Cleveland (CEOGC), the East Cleveland Public Library and Black Women's Political Action Committee.
---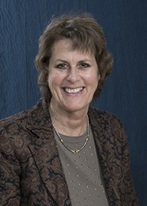 Maureen Dee
Appointed: 2014 (Term Ends: March 2018)
Education: Master's degree in social services administration from Case Western Reserve University and a Master's in Business Administration from Cleveland State University.
Background: As a Licensed Supervising Social Worker (LISW-S - Ohio) and a Licensed Independent Chemical Dependency Counselor and Supervisor (LICDC-CS,) she has extensive experience in the provision of mental health and chemical dependency treatment services to children, youth, and their families, in community-based settings.
---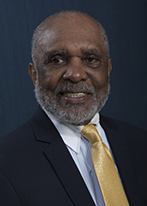 John M. Hairston, Jr.
Appointed: 2019 (Term Ends: February 2021)
Education: Master's degree in education administration from Cleveland State University and a Bachelor's degree in English from Bluefield State College.
Background: Hairston had an exceptional career that spanned 27 years with the Cleveland Public School District followed by 17 years in various leadership roles at the NASA Lewis Research Center (NASA Glenn). He worked closely with congressional and agency leaders to facilitate a relationship between the Center and the Cleveland community.
In 2008, he accepted the role of Chief of Communications for Cleveland Public Schools, a position he held through 2011. In 2012, Hairston became the District Director for the 11th District Congressional Office in Warrensville Heights under Congresswoman Marcia Fudge. He also serves on the Cleveland Public Library's Board of Trustees.
---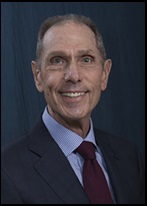 Robert Hurwitz
Appointed: 2017 (Term Ends: March 2020)
Employment: Hurwitz has spent nearly five decades as a Cleveland entrepreneur, founding and leading companies including OfficeMax, Inc., The Coral Company, HomePlace, Inc, Professional Housewares and Incentive Consultants.
Education: Bachelor's degree in international trade from Bernard Baruch School of Business at City College of New York.
Background: He has been involved in many community and non-profit boards in the areas of education, business, medicine and community building. Hurwitz is a member of the JumpStart Board of Directors, where he is active in its successful mentoring program.
---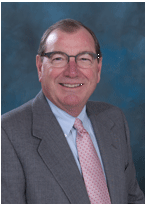 Thomas M. McDonald
Appointed: 2008 (Term Ends: March 2020)
Employment: McDonald is president and chief executive of McDonald Partners LLC, a registered investment adviser and broker dealer.
Education: Bachelor's degree in industrial management, University of Tennessee.
Background: He has held several director positions, including at Goodwill Industries in Cleveland from 1984 to 2003, and the Cleveland San Jose Ballet from 1987 to 1995. In addition, he served on the advisory committees for the Securities Industry Association and the National Association of Securities Dealers.
---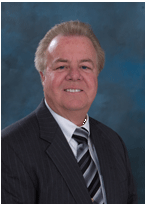 Terry Monnolly
Appointed: 2005 (Term Ends: March 2022)
Employment: Monnolly is president of DiGioia-Suburban Excavating LLC.
Education: Bachelor's degree in civil engineering, Cleveland State University.
Background: Monnolly has been involved in more than a dozen business ventures in numerous communities. In 2010, he was appointed to a new six-year term on the MetroHealth Board, and he is Chairman of the facilities and space committee.
He is Chairman Emeritus of Padua Franciscan High School's Board of Trustees, and he is a member of the finance committee for Franciscan Province of the Sacred Heart, St. Louis.
---
Bernie Moreno
Appointed: 2019 (Term Ends: March 2025)
Education: Bachelor's degree in Business Administration, University of Michigan.
Background: Moreno is the President of Bernie Moreno Companies, which pursues a variety of investment opportunities. He is also actively involved in Ownum which supports and commercializes blockchain technology. He serves in leadership capacities with many local educational and charitable organizations, including the Cleveland Foundation, the Greater Cleveland Partnership and Destination Cleveland.
---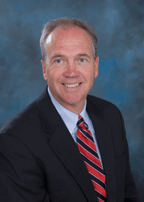 John M. Moss
Appointed: 2010 (Term Ends: March 2022)
Employment: Moss has been a Financial Advisor since 1992, and currently serves as First Vice President with UBS Financial Services.
Education: Bachelor's degree in history from Miami University in Oxford, Ohio, 1983; MBA in finance from the University of Akron, 1987.
Background: Prior to his career at UBS Financial Services, Moss was a field engineer and cost analyst for Turner Construction Company. He also taught in the Chicago public school system. He served on the MetroHealth Foundation Board from 2007-2010, and served on the Board of Trustees for the Cleveland Municipal School District.
---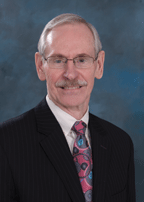 J. B. Silvers, PhD
Vice Chairman
Appointed: 2011 (Term Ends: March 2023)
Employment: Silvers is a Professor of Banking and Finance at Case Western Reserve University. In addition to his professorship at the Weatherhead School of Management, he holds a joint appointment in the School of Medicine.
Education: Bachelor's degree, Purdue University, 1965; master's degree, Purdue University, 1966, PhD, Stanford University, 1971.
Background: Silvers, who conducts research in the areas of financial management and health services, has been published in several journals. He also serves on the board of commissioners for the Joint Commission.
---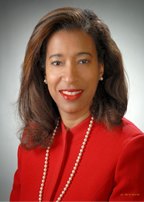 Vanessa L. Whiting
Chair
Appointed: 2011 (Term Ends: March 2023)
Employment: Whiting is an attorney with vast experience in tax credit consulting and real estate work.
Education: Bachelor's degree in public policy sciences, Duke University, 1982; master's in urban affairs policy analysis, Southern Illinois University, 1983; University of Illinois College of Law.
Background: Her clients have included housing authorities, community development corporations, private sector developers, financial institutions, government entities and equity investors. Her professional affiliations include serving on the Board of Trustees for the Tri-C Foundation, the Rock and Roll Hall of Fame and Museum and Judson.