Meet People Who Are Changing Their Lives
Gerry Uffman
Standing at just 5 feet 3 inches tall with two artificial hips, Gerry Uffman struggled to do even the simplest things.
After being turned away from several hospitals Gerry turned to the experts at the Weight-Loss Surgery and Weight Management Clinic for a chance at a new life.
Find out what happens when someone believes in you.
Patti Jackson
Patti Jackson didn't like what she saw when she looked in the mirror. Even as far back as grade school. She was depressed and worried her life would be cut short due to her excess weight.
Learn more about how MetroHealth weight management doctors and the friends she made along the way helped her reach her goals.
Chris Young
Lakewood native, Chris Young, couldn't breathe, sleep or walk up a flight of stairs. And that was enough to lead him to the decision that would change his life.
Learn why his biggest challenge today is finding smaller sizes of clothing to fit him.
John Jackson
John Jackson's dream was to skydive. Losing fifty-five pounds was a start but he needed help from the experts at the Weight-Loss Surgery and Weight Management Clinic.
Find out how John discovered that you can do anything if you put your mind to it.
Patty Knowles
Patty Knowles was a spectator—on the sidelines of her own life. But then she began going to classes at the MetroHealth Weight-Loss Surgery and Weight Management Clinic and she decided to act.
Learn more about how Patty went from spectator to active participant after her bariatric surgery experience at MetroHealth.
Meet Nora Lopez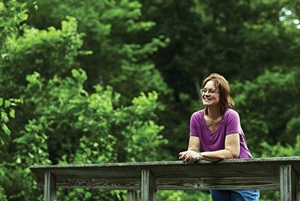 Nora Lopez is a special education teacher at Garfield Heights City Schools, an active mother of two, a step-mother of one, and step-grandmother of three. But, five years ago her weight – at more than 280 pounds – was causing a considerable amount of fatigue and knee pain and was interfering with her daily life.
When her primary care doctor talked to her about bariatric surgery five years ago, Lopez didn't think she was ready. And, while she had been overweight her whole life, Lopez considered herself to be lucky because she didn't have obesity-related conditions yet such as high blood pressure or diabetes.
>> Read More about Nora's journey...
Meet Cheyenne Toole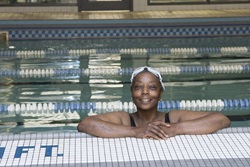 Cheyenne Toole's heart troubles date back to 1978. By 2007, obesity had further compromised her heart health, so she took advantage of Bariatric Surgery at MetroHealth to gain control of her health. She was 60 years old, a time when many think it's too late to wrestle with obesity. Now, at 68, Toole is preparing to swim in the Senior Olympics.
While some patients struggle to maintain their weight loss following surgery, Toole uses exercise and behavior tips to help her manage her weight. "I jump into the pool and swim a non-stop front crawl for a quarter mile at least three to four times each week," said Toole. "It's a stress reducer. If I have a bad day, I swim a little faster."
Like many, Toole was raised not to waste food, which was part of the problem. Using food as a reward was another. "I still reward myself now and then, just not with food. This Valentine's Day, my treat wasn't candy – it was a new pair of earrings."
Toole attends a weight loss support group monthly at MetroHealth where she is an inspiration to the group. "I try to be a good role model for others going through the same challenges as I do. I let them know, if you gain some weight, don't give up. Set small goals. Call on your higher power. Believe in yourself," says Toole.