Volunteer Opportunities with Families and Visitors
The MetroHealth System offers plenty of ways for groups and individuals to volunteer. If your company or organization is interested in volunteering, please view our corporate volunteering flyer. Individuals interested in volunteering can learn more about featured opportunities below, and should submit an application to get started.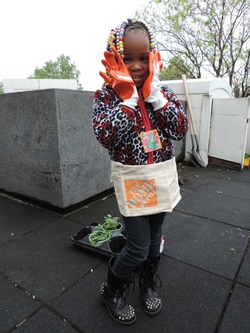 Family and visitor volunteers provide a supportive environment and excellent customer service to the families of patients and MetroHealth visitors. Learn more about volunteering with families and visitors below.
Ambassadors
Description: Greet patients and visitors. Offer assistance when needed by escorting patients and visitors or pushing patients in a wheelchair to their destination. Provide service recovery to patients with a hospitality cart.
Volunteers Needed: Weekdays 9 a.m. - Noon or 1 - 4 p.m.
Commitment Required: 3 months
Minimum Age: 18
Locations: Brecksville Health and Surgery Center
Broadway Health Center
MetroHealth Medical Center, Cleveland Heights
MetroHealth Medical Center, Old Brooklyn
MetroHealth Medical Center, Parma
Middleburg Heights November Family Health Center
Burn Center Support
Description: Trained burn survivors visit with patients and discuss the recovery process. May participate in support groups for patients and families.
Volunteers Needed: Weekdays
Commitment Required: 3 months
Minimum Age: 18
Location: MetroHealth Medical Center, Main Campus
Ronald McDonald Family Room at MetroHealth
Description: Act as the host or hostess of this special room and help provide a friendly, relaxing and supportive environment to families that are dealing with the illness of their child. Ronald McDonald Family Rooms are extensions of the Ronald McDonald House of Cleveland that provide an area of respite for families to use while remaining close to their child's bedside.
Volunteers Needed: 9 a.m. - 9 p.m. seven days a week. Volunteers are needed for three-hour shifts.
Commitment Required: 6 months
Minimum Age: 18
Location: MetroHealth Medical Center, Main Campus
Spirit of Music at MetroHealth
Description: Make music part of the healing process by sharing your vocal or instrumental talent with patients and visitors. A brief audition is required.
Volunteers Needed: Schedule varies
Commitment Required: 3 months
Minimum Age: 16
Locations: All MetroHealth locations