Joining Forces with Recovery Resources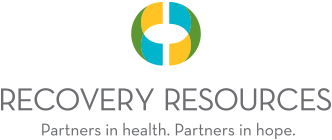 Joining Forces with Recovery Resources
The MetroHealth System has acquired Recovery Resources.
The partnership expands services for the community and allows current Recovery Resources clients and MetroHealth patients to receive coordinated care for mental illness, alcoholism, drug and other addiction disorders.
"There is no time in our history where the need has been greater to battle addiction," said MetroHealth President and CEO Akram Boutros, MD. "The expertise and experience of Recovery Resources professionals, coupled with MetroHealth's superior health care services for at-risk populations will enable us to connect with patients in ways that will impact our community for generations to come."
We share a similar mission with Recovery Resources: to serve Cuyahoga County's most vulnerable residents. Our partnership allows MetroHealth patients to receive specialized care in behavioral health and addiction services from Recovery Resources. Patients at Recovery Resources have easy access to MetroHealth services, including additional primary care and preventive care options.
Recovery Resources, which has three locations – in Lakewood, Old Brooklyn and Cleveland's Midtown neighborhood – maintains its separate nonprofit status and operating structure under the MetroHealth umbrella.
This partnership became effective in 2018.