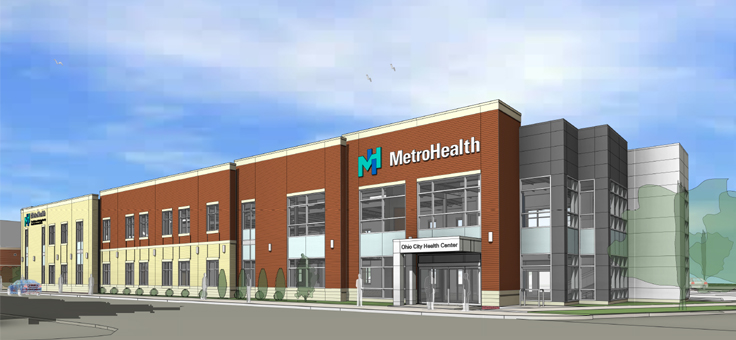 We're Making Progress in Ohio City
This June, we'll start seeing patients at a new, 32,000-square-foot health center on Urban Community School's growing campus in Ohio City at the intersection of West 48th Street and Lorain Avenue.
To say we're excited is an understatement. We're ecstatic.
This new health center isn't just for UCS students and their families, but the entire community. Services will include primary care, pediatrics, behavioral health as well as a new MetroExpressCare location that will offer non-emergency treatment for urgent care issues. The new facility offers free parking and convenient access to the Greater Cleveland Regional Transit Authority.
With the opening of the new facility, the bulk of our services at Thomas F. McCafferty Health Center will move just a few blocks away to the new clinic in Ohio City. Also, some of our family medicine doctors will move from MetroHealth Medical Center on West 25th Street to the new facility.
We'll have more information in the coming months, so stay tuned.
Just recently, MetroHealth physicians, leadership and other staff toured the construction site, and the excitement was palpable.
Just ask MetroHealth's Dr. James Misak, one of the physicians who started our family medicine practice at McCafferty Health Center in 1994. In fact, the move is a bit of homecoming for Dr. Misak, whose children attended UCS.
"This state-of-the-art facility will allow us to pursue innovative partnerships and programs that address the social determinants of health for our current patients as well as the students and families of UCS," said Dr. Misak, vice chair of community and population health for MetroHealth's Department of Family Medicine and medical director for the Institute for H.O.P.E.™.
He added, "UCS is a mission-driven educational institution that played such a significant role in my family's life, and I'm excited for what this partnership means for our patients and the entire community."