Join Us as We Honor Our Trauma Patients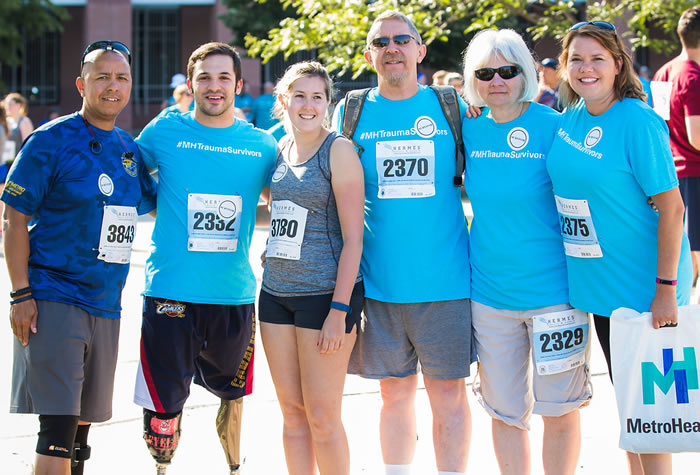 Join Us as We Honor Our Trauma Patients
It's no secret that MetroHealth is synonymous with excellent trauma care.
But we're not just exceptional at caring for patients in the critical moments after they've suffered strokes, burns and serious injuries, we are exceptional at caring for them long afterward.
And as we help trauma survivors, we are amazed by their courage, strength and resiliency.
Please join us as we lace up our running shoes to honor our trauma patients and their families at the Third Annual MetroHealth Resiliency Run on Saturday, June 22, 2019, at 9 a.m. on our Main Campus.
The event, which includes a 5K run and 1-mile walk, raises money to provide essential care and services to those who come to MetroHealth for trauma, burn, stroke and other critical care needs. This video captures the spirit of the special event.
Registration is only $30. Participants receive a T-shirt and goodie bag. Awards will be given in various age groups.
Click here to register online.
Click here to see a course map.
And click here to learn more about sponsoring the event.