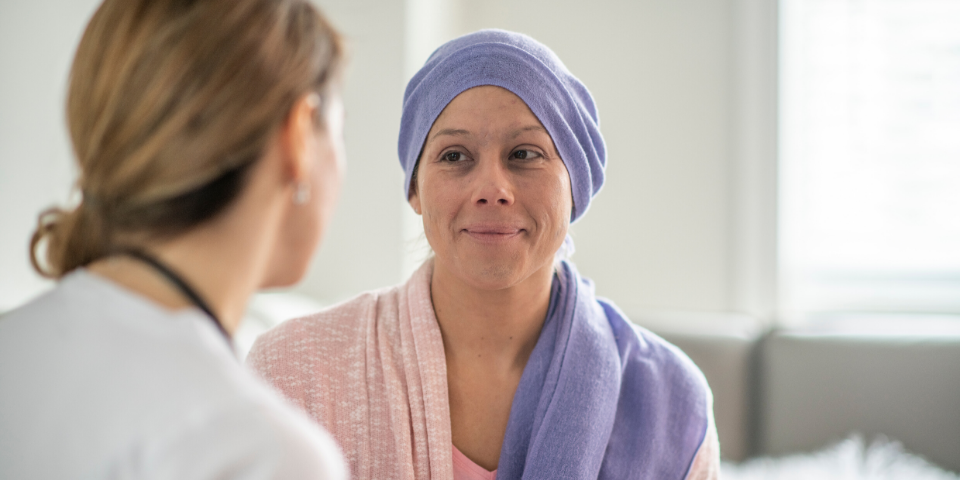 A Cutting-Edge Treatment for Women with Recurrent Cervical Cancer
MetroHealth Cancer Center is the only site in Ohio offering a phase II clinical trial evaluating a new form of immunotherapy for women with recurrent cervical cancer.
"With this trial, we're giving women with this malignancy the most cutting-edge treatment that we can possibly offer them," said Kimberly Resnick, MD, Division Director of Gynecology Oncology at MetroHealth.
The study is evaluating the efficacy and safety of combining the immunotherapy pembrolizumab (Keytruda, Merck and Co. Inc.) with a new immunotherapy called cytotoxic T-lymphocyte-associated antigen-4, or CTLA-4 inhibitor.
Both medications help the body's immune system, specifically T-cells, to target and destroy cancer cells, explained Dr. Resnick. Without immunotherapy, cancer cells have the ability to outsmart the immune system by disguising themselves and essentially becoming invisible.
"The immune system's T-cells don't recognize cancer cells as malignant," said Dr. Resnick. "Instead, T-cells recognize cancer cells as just a normal part of the body and don't mount an attack."
In June 2018, the Food and Drug Administration approved pembrolizumab for patients with certain types of recurrent or metastatic cervical cancer with disease progression on or after completing chemotherapy. This approval was based on research showing that the drug helped increase survival in these patients.
"We really have made enormous headway in using immunotherapy for cervical cancer," said Dr. Resnick, adding that this drug category is relatively well-tolerated.
While there currently isn't a cure for recurrent cervical cancer, Dr. Resnick and her research team hope to make further inroads in survival with the new clinical trial. The study is randomizing patients to receive pembrolizumab alone or pembrolizumab plus the CTLA-4 inhibitor. Researchers anticipate that the combined drug regimen will further boost the T-cell response to cancer, helping to extend lifespan.
"We enrolled our first patient at MetroHealth Cancer Center recently," said Dr. Resnick.
Across the country, researchers are aiming to enroll a few hundred women.
If you are a patient or a physician who would like more information about the eligibility criteria for this trial, please call MetroHealth's Cancer Center at 216-77-TREAT.