Rehabilitation Using Virtual Environments
Rehabilitation Using Virtual Environments
Investigators
Michael Fu, PhD
Jayme Knutson, PhD
Virtual environments enable people with neural injury to practice a variety of skill-requiring activities with little consequence in case of failure. They can be designed with motor learning and video game features to facilitate repeated practice, improved performance, and functional outcomes.
MetroHealth Rehabilitation Institute investigators in collaboration with researchers at CWRU and the Cleveland VA Medical Center are developing
FES-assisted video games for hemiplegia for adults with stroke and children with cerebral palsy.
Virtual reality interventions to treat individuals with vestibulo-ocular reflex dysfunction. Video: TBD
Video games as a form of biofeedback to help people with spinal cord injury visualize the behavior of below-injury muscle activity.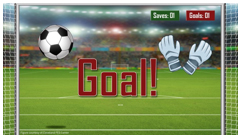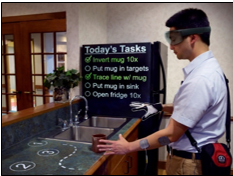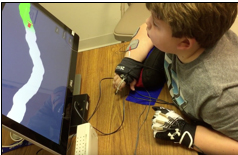 For more information about Rehabilitation using Virtual Environments research, please contact:

Michael Fu, PhD
Phone: 216-957-3597
Email: [email protected]



©Copyright 2023 The MetroHealth System | 2500 MetroHealth Drive | Cleveland, OH 44109 | 216-778-7800 | All Rights Reserved.
There is no rating available for this provider for one of two reasons: he or she does not see patients, or has not received the minimum number of patient survey responses.