Pain Education for SCI
Investigators

During the first year after spinal cord injury (SCI), as many as 80% of individuals develop chronic pain. There can be a lot of variability in the type and cause of pain, presence of multiple pains, and impact on life. Chronic neuropathic pain can be the most resistant to treatment and have the most negative interference on daily life.
Research shows that people living with SCI and chronic pain want educational information to better understand the science behind chronic pain and to learn from the shared experience of others living with similar pains. They also want to learn how to better manage their pain.
Collaborative studies between MetroHealth Rehabilitation Institute researchers and colleagues at the University of Miami are developing and validating pain education modules based on input from people living with SCI and chronic pain, their loved ones, and healthcare providers who specialize in SCI medicine.
For more information about research studies involving Pain after SCI, please contact: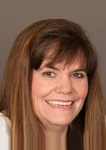 Kim Anderson, PhD
Phone: 216-957-3682
Email: [email protected]