Our Fellows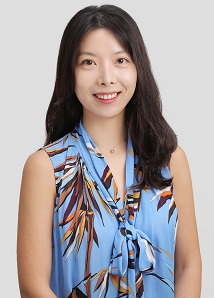 Kirsten Y. Eom, PhD, MPH
Postdoctoral Fellow
Fellowship Program
MetroHealth Cancer Center and Population Health Research Institute
Previous Education
PhD in Health Services Research from the University of Pittsburgh - 2021
MPH from Brown University - 2013
BA in Philosophy from the University of Michigan, Ann Arbor - 2011
Research Interests
Cancer health disparities, Social determinants of health, Cancer prevention, Quasi-experimental quantitative methods, Implementation science
Eric Kim, MD, PhD
Fellowship Program
Previous Education
BS Biomedical Engineering from Vanderbilt University in Nashville TN;
MD and PhD Biomedical Engineering from Wayne State University in Detroit MI;
American Board of Family Physicians Certified after family medicine residency with the University of Colorado in Denver CO.
Research Interests
Medical hardware, sensors, device interface and integration, user interface, data processing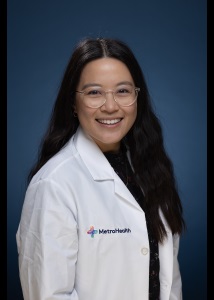 Katherine Li Liang, MD
Previous Education:
Family Medicine Residency at Cleveland Clinic - 2022
MD from University of Massachusetts Medical School - 2019
AB in Biology (Neuroscience concentration) from Washington University in St. Louis - 2013
Fellowship Program:
Research Interests:
EHR usability, provider wellness and burnout, process improvement and implementation science, digital inclusion and patient experience
Kiron Nair, MD
Fellowship Program
Previous Education
Internal Medicine Residency at Albany Medical Center, NY
MD from Albany Medical College, NY
BS from the City University of New York (BS/MD program) with a concentration in healthcare in underserved populations
Research Interests
Social Determinants of Health, Data Analytics, Consumer Health Informatics, Usability, Process Improvement
Christina Randolph, DO, MPH
Population Health Research Fellow
Fellowship Program:
Population Health Research Institute
Previous Education:
Pediatric Residency at Case Western Reserve University/The MetroHealth System- 2022
DO from Ohio University Heritage College of Osteopathic Medicine- 2019
MPH from Ohio University- 2017
BS in Cell and Molecular Biology from West Chester University- 2012
Research Interests:
STEM pipeline, school-based health, social determinants of health, systemic racism, public health
Devereaux Sellers, MD, MBA
Fellowship Program
Previous Education
BS in Psychology and BS in Biology from Louisiana State University in Baton Rouge, Louisiana.
MD from St. Matthew's University in Grand Cayman, Cayman Islands.
MBA in Healthcare Administration from Davenport University in Grand Rapids Michigan.
Residency in Pathology at MetroHealth Medical Center in Cleveland, Ohio.
Research Interests
Digital pathology, artificial intelligence, machine learning, social determinants of disease, patient outreach/advocacy, and public health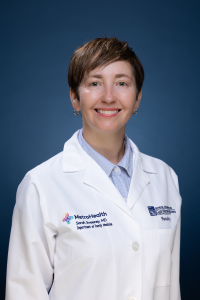 Sarah A. Sweeney, MD
Population Health Research Institute Fellow
Fellowship Program:
Population Health Research Institute Fellowship
Previous Education:
Residency, Family Medicine, University Hospitals Cleveland, Ohio, 2016
MD, Case Western Reserve University School of Medicine, 2013
BS, Cultural Anthropology, The University of Michigan, 2007
Research Interests
Healthcare disparities, harm reduction, primary care for vulnerable populations, medical education, healthcare for those experiencing homelessness