Janeen Leon, MS, RDN, LD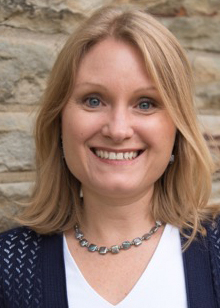 TITLE
Assistant Professor of Medicine; Assistant Director Clinical Research Informatics; Manager, STRIDES DPP; Research Project Manager; Pediatric Dietitian
SUMMARY
Janeen Leon has provided nutrition care and education to adult and pediatric patients for 29 years focused on complex medical conditions such as muscular dystrophy, inherited metabolic disorders, kidney diseases, food allergy and sensitivity, gastrointestinal conditions, failure to thrive and obesity across the lifespan.
Ms. Leon has worked on 16 funded research projects related to nutrition, end stage renal disease, diabetes prevention, leveraging informatics technologies, and understanding social determinants of health to improve patient outcomes with roles as diverse as Principal Investigator, Co-Investigator, Project Manager and Program Evaluator.
She has authored or co-authored 31 peer-reviewed journals articles and 23 abstracts, with over 900 citations, published in journals including JAMA, American Journal of Kidney Diseases, American Journal of Public Health and the Journal of Renal Nutrition.
PUBLICATIONS
https://www.ncbi.nlm.nih.gov/myncbi/janeen.leon.1/bibliography/public/
SPECIALTY RESEARCH INTERESTS
Nutrition, diabetes prevention, behavior change, informatics
CONTACT INFORMATION
The MetroHealth System
Department of Pediatrics
2500 MetroHealth Dr.,
Cleveland, OH, 44109-1998
Email: [email protected]