Facial Plastic & Reconstructive Surgery
Expert Ear, Nose and Throat Care in Northeast Ohio
Medical and surgical expertise from our caring team of providers in the treatment of ear, nose, & throat disorders and common head & neck issues.
To schedule an appointment, call 216-778-5791.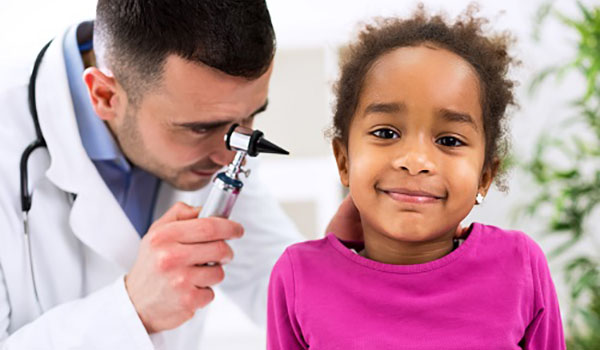 Facial Plastic & Reconstructive Surgery
Rhinoplasty
Rhinoplasty is surgery to reshape the outside of your nose. Some people call this a "nose job." Sometimes the doctor does both a septoplasty and a rhinoplasty. This is called a septorhinoplasty. These surgeries may be pursued in a closed fashion (i.e., no external incisions) or an open fashion, where a small incision in the columella (the tissue that separates the nostrils) is made and the skin is lifted upward. The incision in the columella is quite small and tends to heal well—it is generally not noticeable. Your physician will choose the approach based on your health and your anatomy.
The tonsils are made up of tissue in the back of the throat on each side. The adenoids are pads of tissue at the back of the nose above the throat. The adenoids can't be seen when you open your mouth because they are behind the soft palate. Both tonsils and adenoids produce antibodies to fight infections, but they are probably only important to babies.
They are usually removed if they become so large that they interfere with breathing, sleeping or swallowing, or if recurrent infections occur.

©Copyright 2023 The MetroHealth System | 2500 MetroHealth Drive | Cleveland, OH 44109 | 216-778-7800 | All Rights Reserved.
There is no rating available for this provider for one of two reasons: he or she does not see patients, or has not received the minimum number of patient survey responses.