MyChart Mobile App in Spanish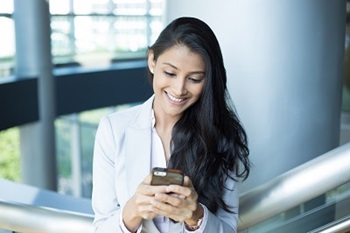 Did you know approximately four percent of MetroHealth patients claim Spanish as their preferred language? We just made it easier for those patients to communicate with MetroHealth, and vice versa, by making the MyChart Mobile app available in Spanish.
To use the MyChart Mobile app in Spanish, simply:
Confirm your mobile device's primary language is set to Spanish
Download the MyChart mobile app (see below)
Login to the MyChart mobile app
"Once I show patients how to download the app, they are amazed at everything they can access in the palm of their hand, from seeing test results to asking questions and scheduling appointments," says Camille Garcia, Manager of the Breast Amigas program.
"By offering MyChart in Spanish, we are creating greater access to the Hispanic community that will empower them to be proactive with their health."
"The Latinx community heavily relies on their mobile devices to connect with loved ones and their community via Facebook," says Marielee Santiago, Director, Education, Institute for H.O.P.E.™ (Health, Opportunity, Partnership and Empowerment). "they now can use the MyChart mobile app to connect with their medical care team."
To learn more about MyChart in Spanish click here or click here for English
Download the MyChart App
MyChart is available for Apple iOS and Android.
How to Download MyChart for MetroHealth
Go to the App Store or Google Play on your mobile device
Search for "MyChart"
Download the app
Open the app on your mobile device and choose MetroHealth as your provider
Log in with your MyChart username and password
MyChart Support
Email: [email protected]
Phone: 216-778-8801
Monday – Friday, 7 a.m. – 7 p.m. ET
Cleveland, Ohio