Important Message
This location is OPEN.
Our Parma Heights Discount Drug Mart and Independence Discount Drug Mart locations are now open with the following regular hours:
Monday/Wednesday/Thursday - 12:00 pm - 8:00 pm

Tuesday/Friday - 8:30 am - 4:00 pm

Saturday/*Sunday - 12:00 pm - 4:00 pm
Please visit our Parma Heights and Independence locations until our other Discount Drug Mart locations open.
Please be advised, if you have symptoms of a Sore Throat, Strep Throat, Cough, Cold or Flu, please call our COVID-19 Hotline:
440-59-COVID (440-592-6843).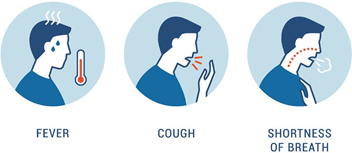 For your safety and the safety of others, the MetroHealth clinics at Discount Drug Mart are not seeing patients with these symptoms at this time.
If you have other health concerns, please call 216-778-5500, then choose option #3 to be connected to a triage nurse, who can arrange a telehealth or in-person visit if necessary.

Thank you for entrusting your care to The MetroHealth System.

Please see coronavirus (COVID-19) for more information.
Schedule with MyChart
If you are a patient with a MyChart account, and you currently or have seen a MetroHealth primary care provider or specialist, you can use MyChart to schedule most return appointments.