RISE (Resilience for Immigrants through Support and Education) Circles
Educational Workshops Aimed at Healing from Trauma.

Sobre Levantarse (Resiliencia para inmigrantes a través de apoyo y educación)
El programa de Resiliencia para inmigrantes a través de apoyo y educación (RISE) comenzó en 2019.
RISE consiste en talleres educativos sobre el trauma, capacitación en resiliencia y abarca intervenciones dirigidas a la curación del trauma.
Consulta individual está disponible para los participantes.
Sobre los círculos de levantarse
Creemos que los tiempos inciertos requieren una conexión segura. Nuestros Círculos de Levantarse ofrecen un espacio seguro para que las personas y los miembros de la comunidad se conecten y recarguen a sí mismos mientras crean resiliencia y empoderamiento entre ellos.
Nos enfocamos en el trauma y como un inmigrante, indocumentado, refugiado o Latinx, puede sentirse empoderado y construir una comunidad. Ofrecemos educación sobre el trauma y cómo afecta nuestras mentes, cuerpo y espíritu.
Que espera en estos círculos
Círculos de levantarse toman lugar en la pantalla de Zoom con audio y video dependiendo en la preferencia del participante.
Los círculos generalmente duran una hora.
En este tiempo una trabajadora social facilitará la conversación y las oportunidades para que cada persona comparta.
Círculos de Levantarse son:
Tiempo dedicado a practicar pausas y enfocarse en el participante
Es una hora de honrarte a ti mismo y a tu propio cuidado
Es una oportunidad para sentirse segura/o y sin juicio para compartir sentimientos y experiencias de una manera valiente y confidencial
Ofreceos apoyo como una comunidad con experiencias compartidas y similares.
Educación en trauma a través de participación virtual y actividades en Zoom.
Como unirse a un Círculo de Levantarse
Para unirse a un Círculo de Levantarse, todo lo que necesita hacer es completar la registración en esta página. Asegúrese de seleccionar el día y la hora que más le convenie.
Cada Círculo de Levantarse está limitado a 15 participantes. Antes de su Círculo de Levantarse programado, recibirá un correo electrónico de confirmación o un WhatsApp con información para acceder al Zoom.
Socios (Compañeros) en la comunidad
Nueva Vida
Esperanza
Thomas Jefferson Newcomer's Academy
US Together
Catholic Charities
El Centro (Lorain)
AIIA (Akron)
Ventanillas de Salud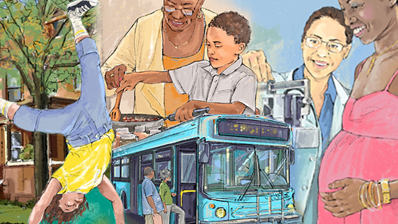 Institute for H.O.P.E.™
A catalyst of change for our health, neighborhoods, economy and future.
Learn more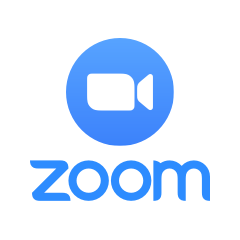 Join a RISE Circle
Use the nine-digit meeting number we provided to access a RISE Circle.
Registration required for meeting number.
Join Us on Zoom