Our Donors
---
JoAnn and Bob Glick Discover a Perfect Match Between Their Philanthropic Mission and MetroHealth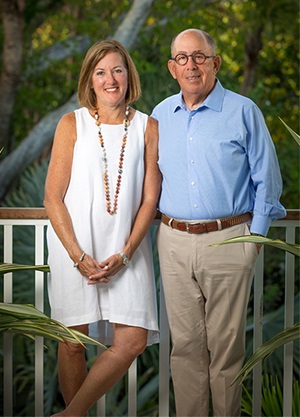 The first time JoAnn and Bob Glick saw a MetroHealth program up close was in May 2019 during a visit to Harvey Rice Wraparound School on Cleveland's East side. Perched on tiny chairs in a pre-kindergarten classroom, they watched children take part in an exercise that encouraged expressing emotions – without making a sound. The cue for the students' movements was music from keyboards and drums played by a visiting artist.
Less than three weeks later, the Glicks traveled to MetroHealth's main campus to visit the MetroHealth Autism Assessment Clinic (MAAC), which evaluates children for autism spectrum disorders. It is the only autism assessment clinic on Cleveland's West side and provides culturally sensitive, multilingual, trauma-informed care, while focusing on the needs of each family.
In both programs the Glicks, both Northeast Ohio natives and longtime area residents, found what they were looking for. Programs with the potential to be transformative and replicated. Programs led by experts passionate about the work of providing care for everyone in the community.
"We're looking for new approaches and solutions to fix systemic issues," Bob Glick said. "We could see right away that the innovative nature of these programs fit our philanthropic mission, and we wanted to support the next phase in their development to have the greatest impact on our community."
With a commitment of $500,000, the Glicks are investing in the expansion of the SAFE Project and in MAAC.
The founder and former CEO and Chairman of Dots, LLC, a national specialty women's apparel chain, Bob Glick appreciates the entrepreneurial approach of the SAFE Project, an initiative of MetroHealth's Arts in Medicine program that is being piloted in three Cleveland Metropolitan School District schools. The SAFE Project was founded by Lisa Ramirez, PhD to help students cope with trauma and other mental health issues.
Long a champion of community health, JoAnn Glick's nursing background helps her to identify initiatives with the potential to be transformative. The fact that MetroHealth is approaching health care in a completely different manner is important. Even more important is how MetroHealth employees interact with the people to whom they're providing care. "Respect for the patient comes to the surface immediately. You're making the patients partners in their care," she said.
The Glicks see their philanthropy as a call to action, to challenge others to step up.
"We hope to leverage our investments in SAFE and MAAC so that they can be replicated within the community and nationally," Bob Glick said. "And we encourage others in Northeast Ohio to join us in supporting bold, high-impact programs in Cleveland."
You will learn more about the Glicks' involvement with MetroHealth in the coming months. Stay tuned!
---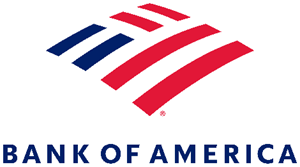 Bank of America Awards $1 Million Grant Toward MetroHealth Transformation
The Bank of America Charitable Foundation has awarded a $1 million anchor grant to MetroHealth that will be used to support MetroHealth's expanded services and transformation. Bank of America is the first lead corporate partner of MetroHealth's philanthropic campaign, "For All of Us."
During the November 28, 2018 Board of Trustees meeting, Bank of America executives presented a check to MetroHealth President and CEO Akram Boutros, MD, FACHE and leaders from The MetroHealth System Board of Trustees and The MetroHealth Foundation Board of Directors. Read more here.
---
Read more about our generous donors whose support funds dozens of MetroHealth programs that make Northeast Ohio and its residents healthier every day.
---
2018 Donor Honor Roll
We are deeply grateful to the many generous individuals and organizations who support MetroHealth.
Recognition societies enable us to acknowledge our generous supporters and show our appreciation to those who help bring the promise of good health and a good life for everyone in Cuyahoga County.
View the complete listing of our 2018 Donor Honor Roll.
Lifetime Giving
Eight giving societies recognize cumulative giving from individuals, corporations and foundations.
Annual Giving
Donors who support MetroHealth during the calendar year are recognized in this category. Those who donate $100 or more
become members of our Leadership Circle.
Memorial and Tribute Giving
Donors who support MetroHealth in honor of a special person, loved one or event are recognized in this category.
Generations Society
The Society recognizes individuals who have made plans to support MetroHealth beyond their lifetime through their estate
plans, and who have notified us of their intentions to do so.
Alfred F. Connors Jr., MD Society
The Society recognizes employees who donate $100 or more in a calendar year through Employee Giving.